Nepal Links
Sarangkot - A pilgrimage destination for nature lovers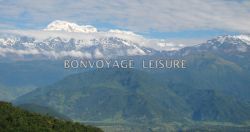 Sarankot or Sarangkot is located on a mountain ridge at an altitude of 1592 meter in Kaski district in the Gandaki zone northern-central Nepal. Sarangkot offers a spectacular panoramic view of the Himalayan summits. It is located just 11 km from Pokhra and on the northern shore of Phewa lake between Pokhra valley at south and Himalayan view at north.
Sarangkot is a pilgrimage destination for the nature devotees who endeavor to make the arduous journey uphill and witness an unimpeded view of the Annapurna Range and Himalayan Mountains. The sight is particularly glorious.
Sarangkot is best known for its sunrise, where on a clear day a spectacular unobstructed view of the Himalayan mountains of Machhapuchhre (Mt. Fishtail), Annapurna I, Annapurna II , Annapurna III, Annapurna IV, Annapurna South, Baraha Shikhar, Himchuli, Dhaulagiri 1 ,Dhaulagiri II, Nilgiri, Thapa Peak, Tukche Peak ,Mardi Himal, Singu Chuli, Tharpu Chuli, Gangapurna, Lamjung Himal etc. make speechless to spectators. And enchanting views of Pokhara Valley and the Phewa Lake can see form Sarangkot.
The main village is just below the ridge, but a set of concrete steps leads uphill to a dramatic viewpoint in the ruins of an ancient
kot
( hill-fort).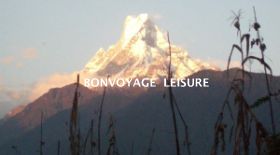 An hour walk from Sarangkot will lead to Kaskikot. Kaskikot is a historical place and the homeland of the Shah kings of Nepal. The word 'kot' means fortified palace from where the king ruled the area. There is a stone staircase leading to the top at the altitude of 1,758m. There is a great celebration during the "Chaite Dashain" festival in April and "Bada Dashain" in October. From Kaskikot the trail leads to Naudanda which literally means nine hills. Form Naudanda entire Annapurna range in the north and Phewa lake in the south is clearly visible.
Sarangkot is also famous for paragliding. Watching sunset on the majestic Himalaya is equally spectacular to sunrise.
---