Gorumara-National-Park & Jaldapara Links
Dooars Tour Package : Gorumara National Park and Jaldapara National Park Tour - 04 Nights / 05 Days
Booking Information for Gorumara National Park & Jaldapara National Park Tour
►

Call Us : +91 9733047323 ( Gautam) / 9733007085 ( Soumitra)
Or

►

Mail Us to : tourbvl@gmail.com
Or
►
Please Fill Up the Below Book Now Form and Send your query to Us

Places to visit in Gorumara National Park & Jaldapara National Park Tour under Dooars Tour Package
► Gorumara National Park :
Gorumara National Park is a small forest area of around 80 sq. km located in Dooars region of Jalpaiguri district in West Bengal. Gorumara National Park is bordered by river Neora in the West and river Jaldhaka in the east . River Murti cutting through the jungle in the middle. The forest is famous for one-horned rhinos. In 1994 Gorumara was declared the National Park. Gorumara National Park is a significant watershed area between the Ganges and Brahmaputra river system. So the park has vegetation of riverine grasslands interspersed with savannah woodlands.
♦ Places to Visit or Sightseeing in Gorumara National Park
► Watch Towers :
► Jatraprasad Watch Tower :
Jatraprasad Watch Tower in Dooars was established in remembrance of the most favourite pet elephant of the forest department after the deat of the elephant called Jatraprasad sometimes back. The two-tier watch tower offers the excellent view of the forest wilderness, wild lives and rivulets running through the Gorumara National Park. Jatraprasad Watch Tower is the most popular place among the visiting tourists in the park.
► Chandrachur Watch Tower :
Chandrachur Watch Tower is also known as Khunia Watch Tower. Chandrachur Watch Tower offers the best view of wild lives and certain part of Gorumara National Park. This watch tower specially built for watching wild elephants and Indian bisons.
► Chukchuki Watch Tower :
Chukchuki Watch Tower is the best place to see birds and it's called the birdwatchers' paradise. Apart from local birds there are number of migratory birds are seen from Chukchuki Watch Tower. This watch tower is located at the extreme end of Gorumara National Park.
► Medhla Watch Tower :
A newly built watchtower offers the glimpses of the inner part of Gorumara National Park. Medhla Watch Tower is built on the vicinity of river Murti. From the watch tower visitors can watch the elephant herd is crossing the river or wondering rhinos or Indian bisons, deer etc. On a clear day Mt. Kanchenjunga clearly visible from Medhla Watch Tower. To make the watch tower more attractive to the visitors forest department have arranged buffalo cart ride to reach the tower.
► Other Places to visit during Gorumara National Park Tour
► Murti :
Murti is just a few kms away from the main gate of Gorumara forest. Styaing in Murti is an unique experience. Crystal clear stream of Murti river allures to take a dip in the water or spend some joys moment with the fishing in the river. As Murti is situated in the heart of Gorumara National Park and stone throwing distance from Chapramari Wildlife Sanctuary, so it is easy to cover both the forest having based in Murti. Murti is a popular Camping ground. Wild lives like elephants, Indian bisons, deer and sometimes one-horned rhinos are seen drinking water from the river. Murti is also a popular place to watch variety of birds.
► Chapramari Wild Life Sanctuary :
Chapramari Wildlife Sanctuary has only 9.6 sq. km covered area. It is located near the National Highway 31 A connecting North East with the rest of India and on the northern side of Gorurama National Park in the Nagrakata block of Jalpaiguri district and on the eastern block of river Murti. The name Chapramari most probably derives from " Chapra" – means a variety of small fish and " Mari" – means abundant.
► Jhalung & Bindu :
Jhalung is located around 85 kms from Siliguri and on the banks of river Jaldhaka. It's a small township is famous for its natural beauty &Jaldhaka Hydel Project. On the other side of river is Bhutan. Journey to Jhalung through Chapramari Forest is really mesmerizing & awful.
Bindu is 22 kms away from Jhalung, and the last village of West Bengal in India – Bhutan boarder.It is also located on the bank of river Jaldhaka. It has a fantastic view of Bhutan hills. First Phase of Jaldhaka Project is here and a foot bridge connect Bhutan with India.
► Samsing & Suntaleykhola :
Picture perfect beauty of greeneries, numerous tea gardens, distant view of Murti river &Himalays in the north simply make anyone mesmerized. As road approaches towards north through tea gardens beauty of nature will open itself more & more. Road also enters into a part of Neora Valley National Park to provide the taste of deep forest. View from Samsing Forest Bungalow is superb. Anyone can visit Suntaleykhola fromSmasing or can stay in Suntaleykhola forest bungalow or in Wilderness Camp.
► Jaldapara National Park :
Jaldapara National Park ( formerly Jaldapara Wild Life Sanctuary) located in the eastern Dooars of Jalpaiguri district in West Bengal. River Torsha cutting through the forest on its eastern side.
Situated near India – Bhutan border Jaldapara wild Life Sanctuary was established in 1941 with the area of 141 sq. km for protecting the famous one horned rhinos which was on the verge of extinction and other flora and fauna. The sanctuary was declared as Jaldapara National Park in May 2012 with the area of 261.51 sq. km.
A must visit place for the tourists and nature lovers traveling Dooars, Jaldapara National Park is a home and the largest population for one horned rhinos in the world after Kaziranga National Park in Assam.
► Activities in Jaldapara National Park :
► Jeep Safari & Elephant Safari at Jaldapara National Park :
Elephant safari and Jeep safari are the most demanding and interesting part while visiting Jaldapara. There are watch towers are in the forest from where tourist can watch the wild life in the forest. The watch towers are called Jaldapara and Harindanga and can be visited during the Jeep safari. During elephant safari visitors can enter into the deep in the jungle which maximizes the chances to watch different animals, birds from very close.
► Other Places to Visit or Sightseeing in Jaldapara National Park :
► Chilapata Forest :
Chilapata in Dooars is a dense forest and offers the genuine flavour of wild-life in the wilderness. Going through the forest is really thrilling to feel like cutting a green wall. Once famous for its terror of bandits, the forest has become one of the major visiting places for the visitors travelling in Dooars. Chilapata forest features the wonders of wild-life in the real colour of nature.
Chilapata is a hub of wild animals. It used to have large number of one horned rhinos. But the ruthless killing by the King of Coochbehar during the last leg of the 19th century brought to dwindling of the population of rhinos. Apart from one horned rhinos, large number of elephants, bison, deer, leopard, lesser cats, cheetal, sambar, barking deer, wild boar etc. are available in the forest.
► Totopara :
Totopara is the home of Toto Tribe which is one of the Tribes in the world which are on the verge of extinct. Maximum People of Totopara belong to Toto Tribe and this place has got its name from the tribe. Totopara is located at a distance of 22 kms from Madarihut and on the northernmost fringe of Jaldapara national Park. Totopara is bounded by Bhutan Hills on its North and River Torsha is flowing down through its Eastern Part.
► South Khoerbari or South Khayerbari :
South Khoerbari or South Khayerbari is a Tiger & Leopard Rescue Centre located at Jaldapara National Park and just a mere 12 kms away from Madarihut. Khayerbari Rescue Centre started after banning the Wild Animals in Circuses and Shows and relocating them. It was initially gave shelter to 11 Nos of Tigers. All the Wild animals are being kept in a natural environment covered area. Khayerbari has become a major Toursts' attraction in Jaldapara National Park .Visitors can watch these wild Animals from very close distance if they take the Park Safari by a battery operated bus. River Buri Torsha cutting through the jungle and has made the South Khayerbari Nature Park more attractive.
Other Information for Dooars Tour Package - Gorumara National Park & Jaldapara National Park Tour
► As per the instruction by Forest Department of Government of West Bengal, tickets for Jeep Safari & Elephant Safari in Jaldapara
National Park & Gorumara National Park can be booked Online well in Advance or to be collected by guest himself from forest
office as first come first serve basis.
► Forest recommended Gypsy [maximum 06 passengers] & forest Guide is mandatory to enter inside forest for Watch Tower Visit &
► Camera Charges to be paid directly during collection of entry permit as per category of camera.
► Photo copy of Photo ID proof [ Voter Card/Pan Card/ Driving Licence/passport ] of any one of the guest along with original to be
produce during collection of permit.
► All forest activities are closed on thursday

**** Accommodation with Breakfast, Lunch & Dinner
**** All Transfers and Local Sightseeing as Per Itinerary

**** Deluxe & Standard Hotels & Resorts , Home Stays AccommodationCan be chosen as per guests' choice
**** Accommodation Standards are selected on the basis of Rates, Facilities & Other Criteria

**** All Transportation will be provided as per Itinerary Only
**** Premium Segment Vehicles are Innova / Xylo / Scorpio
**** Regular or Normal Segment of Vehicles ( NON AC) Sumo / Maxx / Wagon R / Vista etc
**** Guests can choose Premium Segment Vehicle or Regular Segment Vehicles
**** Premium Segment Vehicle can carry maximum 06 Persons and Regular Segment Vehicle ie. Sumo / Maxx can carry maximum 08
Persons and smaller vehicles ie. Wagon R /
Santro / Vista / Swift can carry maximum 04 Persons
**** Vehicles rates are included All Parking, Toll Charges, Driver's Allowances and Night Charges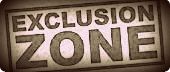 **** Airfare, Train Fare, Bus Fare, Insurance Premium etc
**** Entry Fee to any Monument, Park, Museum, Monastery or any other visiting place
**** Any extra food except the mentioned Meals
**** Jeep Safari, Elephant Safari, Jungle Entry Fees
**** Payment for service provided for personal basis
**** Expenses incurred due to mishap, landslide, strikes, political unrest or road diversion due to unavoidable Circumstances will be
charged on extra and as per actual
**** Cost for services which is not mentioned in the Service Provided section
**** Personal expenses on items such as Laundry, Soft & Hard Drinks, Bottle Water, Incidentals, Porterage and Bell-Boy charges,
**** Room Heatre or Room Heating Charges

Booking Procedures / Terms & Conditions / Cancellation Policies :
---