Andaman Islands Links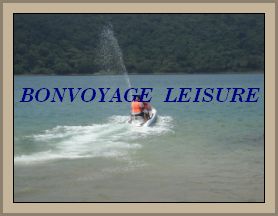 North Bay Island Or Coral Island :
Near to Phoenix Jetty of Port Blair, this island is famous for breathtaking view for under water Corrals and Marine Life as well as spectacular Natural Beauty. Snorkeling and Scuba Diving are also available for enjoying sea Corrals. The crowd is more in North Bay Island because of the facilities are available for enjoying. In the island huts and shelters are available for resting or for the tourists who don't want to enjoy the sea or beach.
Water in this island is very clean. Due to the transparency of the sea water Corals can be seen distinctly along with Sea Lives like Tortoise, Parrol Fishes, Small Sharks etc. Glass Boats are also available here, which help to enjoy seeing Corals and Sea Lives for those tourists who are not willing for Scuba Diving or Snorkeling.
---