Hills Of Sikkim Links
Aritar – An Isolated Village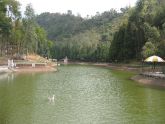 Aritar - a small village isolated from the rest of the state is located in the East Sikkim, under Rongli Sub-Division is famous for its lush green forests, mountains and beautiful natural landscape.
A newly built lake called Aritar Lake or Lampokhri is a popular tourist destination with boating facility – which has been introduced for the first time in Sikkim. For entertainment of the tourists some viewpoints, cafeterias are there.
Apart from Aritar Lake there are some other attractions like exploring the way of living of village people, Aritar Gumpa, Mankhim, Nirmal Dham etc. To visit the old British Bungalow which was built in 1895, which is located half kilometer below the Aritar Lake is an enthralling experience. An adventure trek can be made to Rache – La, which is 6 hours journey through Neora Valley National Park.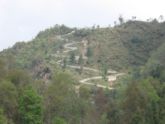 Aritar can be approached from Kalimpong or Gangtok. Staying a night or two is worth.
---