Zuluk Tour Packages Links
Zuluk Tour Package - Old Silk Route Tour :
Kalimpong : 01 Night - Aritar : 01 Night - Zuluk : 01 Night - Gangtok : 02 Nights ⇒ 05 Nights - 06 Days
Zuluk Tour Package Itinerary :
Day 01 : NJP Railway Stn. / Bagdogra Airport / Siliguri to Kalimpong
Arrive at IXB/NJP meets our representative and transfer to Kalimpong. Kalimpong another quiet hill station in Eastern Himalaya.
Kalimpong is
famous for its Orchids &
Nurseries. Overnight in Kalimpong
Day 02 : Kalimpong Local Sightseeing and Transfer to Aritar
Morning after breakfast followed half day sightseeing in & around Kalimpong covering Durpin Dhara, Zong Dong Palri Fo-Brong
Monastery
and flower & Orchid Nurseries
Dr. Grahams Home, Delo View point and drive to Aritar. Enjoy the beauty of Aritar and
go for Walking tour. Visit
Aritar Lake, Mankhim View Point, Aritar Duk Bungalow etc.
Overnight in Aritar
Day 03 : Aritar to Zuluk / Padamchen
After breakfast transfer to Padmachan / Zuluk. Zuluk is an extended Tibet Plateau. Enjoy the beauty of the Gateway to Old Sik Route. Overnight in Zuluk /
Padamchen
Day 04 : Old Silk Route Tour and Transfer to Gangtok
After breakfast proceed for Old Silk Route Tour, covering Nathang Valley, Elephant Lake, Thambi View Point, Lungtham, Kupup, New Baba Mandir, Tsongo Lake
and finally
reach in Gangtok. Overnight in Gangtok
Day 05 : Gangtok Local Sightseeing
After breakfast Gangtok local sightseeing covering Tashi View Point, Bartuk Water Falls, Ganesh Tak, Hanuman Tak, Flower Show, Institute of Tibetology, Dro-dul-
Chorten
and Stupa, Jhakri Falls etc. Overnight in Gangtok
Day 06 : Transfer to NJP / IXB / Siliguri
After breakfast transfer to NJP Railway Stn. / Bagdogra Airport. Tour End
Booking Information for Zuluk Tour Package
►
Call Us : +91 9733047323 ( Gautam) / 9733007085 ( Soumitra)
► Mail Us : bvlquery@gmail.com
► OR : FILL UP THE BELOW BOOK NOW FORM AND SEND YOUR QUERY TO US

Places to visit during Old Silk Route Tour or Zuluk Tour Package
► Kalimpong :
Placed at the height of 4,100 ft of the Himalayas, with its friendly weather Kalimpong can be visited anytime during the year. This peaceful city of flower once overshadowed by Darjeeling is now one of the most desired destinations in Eastern Himalayas for nature lovers, holiday tourists or the people who want to enjoy a peaceful holiday.
• Places to visit in Kalimpong / Kalimpong Local sightseeing
► Deolo Hill or Delo :
Deolo Hill is the highest point of Kalimpong and it located at the North East of the town. The Deolo hill top is beautifull decorated with a men made park built for the purpose of recreation for the visitors which features exotic flowers.
On a clear day visitors may spellbou nd by watching the beauty of snow capped peaks of Himalayas which rule the entire north. View of Kalimpong town, the surrounding vallies, Teesta river dominate the beauty.
►Durpin Dara
Durpin Dara is a observatory point and one of the two hills ( another one is Deolo Hill) connected by a ridge on which Kalimpong town is situated. Durpin Dara is about 3 kms away and located south-east of the town commands an awe – inspiring view of Mt. Kanchenjunga and other snow capped Himalayan peaks. Panoramic view of Kalimpong town with Darjeeling and Sikkim hills, lush green vallies, icy rivers such as Teesta, Riang and Relli, distance view of Jelep-La offer a breath taking experience.
► Golf Course :
Kalimpong Gp;f Course is located on the way to Durpin Dara , is just below off the summit. It's a beautiful 9 hole Golf Course and worth visiting.
► Kalimpong Monastery :
Zong Dog Palri Fo-Brang Monastery or Kalimpong Monastery is located on the top of Durpin Dara was built in the mid seventies and consecrated by the Dalai Lama belongs to the yellow hut sect of Lamas. This Gompa is finely decorated by impressive wall paintings with a rare three dimensional Mandala upstairs.
► Dr. Graham's Home :
Lower part of the Deolo Hill boasts with an unique creation – Dr. Graham's Home, a famous school. This school was established by a Scottish Missionary – Rev. Dr. John Anderson Graham in 1900 with a mere six orphans. Dr. Graham came to Kalimpong during the last decade of Nineteen Century and began focusing his attention on teaching the under privilege children. He set up an orphanage cum school for destitute Anglo Indian children.
Spending sometime in a day to visit the School Campus, The Chapel or spending the time with School Children is really enthralling.
► Mangal Dham
Mangal Dham was constructed in 1996 in memory of late Guru Shree Mangal Dasji and is devoted to Lord Krishna. Mangal Dham is a splendid work of architecture and is considered one of the most beautiful temples in India.
► Flower Nursery :
Kalimpong is called the "City of Flower" as the climate of this city is ideal for the cultivation for flower and plants. Kalimpong is produced 80% of India's Gladioli and having numerous nurseries which produce and export exotic flowers like Roses, Gerberas, Dahlias, Amaryllis Lillies etc. Kalimpong is also produced some beautiful varieties of Orchids and Cacti. During the season entire hills are on fire with a riot of colours. There are some famous flower nurseries here in Kalimpong which are worth visiting with a very nominal price.
► Aritar :
Aritar - a small village isolated from the rest of the state is located in the East Sikkim, under Rongli Sub-Division is famous for its lush green forests, mountains and beautiful natural landscape.
A newly built lake called Aritar Lake or Lampokhri is a popular tourist destination with boating facility – which has been introduced for the first time in Sikkim. For entertainment of the tourists some viewpoints, cafeterias are there. Apart from Aritar Lake there are some other attractions like exploring the way of living of village people, Aritar Gumpa, Mankhim View Point, Nirmal Dham etc.
► Zuluk :
Zuluk is an abode of peace. Situated at an altitude of around 10,000 ft above the sea level and perched on the rugged terrain of the lower Himalayas in East Sikkim, Zuluk is a hamlet close to Indo-China border. Zuluk is located on the famous Old-Silk-Route. Zuluk is a relatively new offbeat destination of Sikkim and has a primitive charm.
Zuluk was commonly used by traders travelling to Tibet through Jelep-la as an overnight base. Zuluk is the name of the valley with a small hilly village and famous for the zig-zag roads which is a definitely an eye catching landscape. Zuluk offers excellent view of sunrise on Himalayas.
• Places to Visit in Old Silk Route Tour / Zuluk Tour
► Thambi View Point :
Thambi View Point locate a few km north of Zuluk. Journey to Thambi View Point through the three level winding road on the adjoining hills with unique geometrical curves make thrilling experiences for visitors. Thambi View Point situated at an altitude of 11,600 ft. above sea level offers an excellent sunrise view. The entire Eastern Himalaya are clearly visible from this top. Thambi View Point also offers an undeterred view of the zig-zag road which visitor crossed on the way to reach here from Zuluk
► Lungthang :
Locate at an altitude of around 12,400 ft. above the sea level, Lungthung offers an exiting view of the Eastern Himalayas. The complete area of Lungthung is controlled and patrolled by Indian Army. The wild forest of Lungthung is abode of different types of birds and animals. There is also a nice Ice Hockey field in Lungthung.
► Kalipokhri Lake :
On the way to Adi Baba Mandir or Old Baba Mandir from Lungthung, Kalipohri Lake is a nature's wonder and one of the attractions in the Old-Silk-Route. Various number of Wild ducks are seen swimming the transparent water in the lake. During winter water of the lake become frozen offering the mesmerizing view of endless snow.
► Old Baba Mandir :
Old Baba Mandir or Adi Baba Mandir is a must visit destination while touring in Old Silk Route. The mandir is dedicated to Baba Harbhajan Singh a Sepoy in the 23rd Regiment, who died near the Nathu La during Indo – China war in 1962. This temple was built and is maintained by Indian Army. It is reported that Indian soldiers have got favoures by Baba who also guards each one in the inhospitable terrain.
► Nathang Valley :
Gnathang Valley or Nathang Valley is popularly called the " Ladakh of the East India". Situated at the height of 13,500 ft. above the sea level Nathang Valley is one of the most beautiful places in Old-Silk-Route. Surrounded by snow capped hills and mountain landscape Gnathang Valley offers an astounding view of Mt. Khanchendzongha. Mt. Kanchenjunga seems to be a stone throwing distance from Nathang Valley. Viewing majestic beauty of Eastern Himalaya during sunrise from Gnathang Valley is a life-long memorable experience. Chinese Watch Towers are clearly visible from Nathang valley in naked eyes.
► Tukla Valley :
Tukla Valley is another well known place to visit during touring in Old-Silk-Route. Tukla Valley located at an elevation of 12500 ft. It is also another heavy snow falling zone during winter. Tukla valley contains the famous war memorial, which was constructed to commemorate the death of British soldiers who died in the Battle of Tukla.
► Hati Lake or Elephant Lake :
There is another beautiful lake called Hati Lake or Elephant Lake is near Kupup. It is called such as it's shape like Elephant or Hati.
► Menmecho Lake :
Menmecho Lake located in between Tukla Valley and Kupup. Menmecho Lake is the source of river Rongpo Chu ( in local language chu meaning river), one of the tributaries of river Teesta. It is a stunningly beautiful lake with snow cover from early winter to late spring. It is surrounded by a rich, varied forest and some rather interesting rock formations. Going near to Menmecho Lake is prohibited for tourists. It can be viewd from above and on the motorable road. Menmecho Lake is famous for trout.
► New Baba Mandir or Baba Harbhajan Singh Memorial :
Nestled in the high hills and at an elevation of 4,000 mt. or 13,123 ft on Nathu La – Jalep La road Baba Harbhajan Singh Memorial has been built in the memory of Harbhajan Singh, a Sepoy in the 23rd Regiment, who died near the Nathu La during Indo – China war in 1962. This temple was built and is maintained by Indian Army. It is reported that Indian soldiers have got favoures by Baba who also guards each one in the inhospitable terrain.
This memorial is just 18 kms away from Tsomgo Lake on the bifurcated road to Nathu La.
► Tsongo Lake :
Tsomgo Lake is considered very sacred by local people and literally means the "Source of the Lake", in Bhutia language and perhaps one of the most beautiful landscapes in Sikkim. This lake is located around 35 km away from Gangtok town on Gangtok – Nathula Highway and at an altitude of 3,780 mts or 12,400 ft. Within this 35 kms journey span the road elevates a whooping 7,500 ft with breathtaking view and number of hair pin bends. It is interesting to watch how within half an hour journey the character of the hills abruptly change.
► Gangtok :
Gangtok nestling in the lush greenery of the Himalayas at an altitude of 5050 ft. above the sea level is the small capital city of Sikkim, where Buddhist prayer flags flutter in the mountain breeze, exotic orchids and chirruping birds run riot in a colorful melee. Visit Gangtok for a peek at the profusion of blooming rhododendrons in the deepest of reds and savour the serene cool beauty of the snow clad peaks in an ambience enhanced by the cheerful bustle of a warm, hospitable, pleasant and hard-working people.
• Places to visit During Gangtok Local Sightseeing :
► Rumtek Monastery :
A 24 km journey from Gangtok to the opposite hill the Rumtek Monastery or Rumtek Dharma Chakra Centre is located which is the seat of the Kagyu Order, one of the 4 major Tibetan Buddhist seat. The original monastery was built by one of the Sikkim rulers. But after the arrival of His Holiness the 16th Gyalwa Karmapa in 1960 from Tibet, he built the Dharma Chakra Centre replicating the original Kagyud headquerters in Tibet.
The centre houses of the monastery are the treasures of world's most unique scriptures and rare objects. Behind the main monastery, the lavishly decorated Karma Nalanda Institute of Buddhist Studies, which attracts the students from all over the world. Rumtek Monastery enshrines all the best in traditional Tibet monastic architecture.
► Institute of Tibetology :
This organization is dedicated to research and augmentation of Tibetan Studies, Buddhist Philosophy and religion as well as Mahayana Buddhism. It is the most prestigious of its liking in India and the treasure house of rare Tibetan, Sanskrit and Lepcha Manuscript, Statuestries , Thankas ( Tapestries used in Buddhist Liturgy) and has over 200 Buddhist Icons with other prized objects of art.
This Institute houses a library of more than 30,000 books on Buddhism, Astrology, Medicine, Philosophy etc. It also promotes a serious study of Buddhist Philosophy and Relision and is a leading suthority on the subject.
► Dro-dul-Chorten or Stupa :
The Dro-Dul Chorten or Stupa is one of the most important Stupas of Sikkim, was built in 1945 by the Venerable Trullshi Rimpoche, head of the Nyingma order of Tibetan Buddhism. Inside the Chorten there are complete set of Dorjee Phurba ( Vajra Kilaya), a set of Kang oyur ( Holi Book) relics, complete "Zung" ( Mantras) and other religious objects. Around the chorten, there are 108 Mani Lhakor (prayer wheels). These prayer wheels are turned by the devout Buddhist while chanting "Hail to the jewel in the Lotus", to invoke the Boddhisattava. The chorten is surrounded by Chorten Lhakhang and Guru Lhakhang, where there are two huge statues of Guru Rimpoche (Guru Padsambhava).
► Cottage Industries or Directorate of Handicrafts & Handlooms :
This Institute is established with the aim to produce and promote the state's traditional authentic arts and crafts and teaches the ancient crafts of Sikkim ( like Painting, Mask Making, Weaving and Wood Carving) to keep them alive. Directorate of Handicraft and Handloom is the store house of hand woven Tibetan carpets in natural dyes with traditional motifs, blankets, shawls, Sikkimese style wooden tables called "Choktse", which are exquisitely carved and richely coloured in red and gold and many other gift items. Hand made rice papers are also produce here.
The climate here in Gangtok is very favourable for growing flowers, especially delicate orchids. Government of Sikkim is organized Flower Show or Exhibition throughout the year in a very specialized garden.Orchid shows held during the blooming seasons in April to June and September to November which are the most spectacular and popular shows organized in state.
There are more than 200 multi colour species of temperate and intermediate types of orchids, seasonal flowers as well as bonsai are on display. This professionally managed flower show with an enclosed greenhouse is an excellent place to observe flora.
► Enchey Monastery :
The name Enchey Monastery means " Solitary Monastery" is an important seat of the Nyingma Order, is built with the blessed by Lama Drupto Karbo. This monastery was built with an intention that no other construction would be allowed of its vicinity.
Lama Drupto Karbo, a tantrik master for his power of flying is said to have flown in from Meanam Hill in South Sikkim around 200 hundred years ago and built a hermitage on the spot. Later during the reign of Sikyong Tulku in 1901, the present monastery was built in the shape of a Chinese Pagoda. This 200 yrs old Gompa is the residence of 90 monks who belong to the Nyingma Order. Enchey Monastery has in its premises splendid images of Gods, Goddess and a number of religious objects.
► Tashi View Point :
Around 8 kms from Gangtok Tashi View Point located on the Gangtok – North Sikkim Highway offers the spectacular view of Mt. Kanchenjunga and Mt. Siniolchu. Tashi View Point was built by late king of Sikkim - Sri Tashi Namgyal. This is basically a sunrise point to watch the majestic panorama of Mt. Kanchenjunga and Mt. Siniolchu with other snow clad peaks and can have an experience of the change of colour of snow on the mountains during the Sunrise. A resting shed and a small cafeteria situated at Tashi View Point provides shelter and other amenities to the tourists. A park above the View Point is a good place to enjoy a picnic.
► Ganesh Tak :
Ganesh Tok is a premises of a very small temple of Lord Ganesha, a deity worshipped by Hindus and located on a ridge at a distance of 7 kms from Gangtok. Ganesh Tok is popularly known as a superb view point which offers a bird's-eye-view of sprawling Gangtok town and surrounding hills, while across the hills majestic Mt. Kanchenjunga and Mt. Siniolchu loom over the horizon. A cafeteria serves hot tea, coffee and snacks.
► Hanuman Tak :
It is also another magnificient view point and around 11 kms away from Gangtok town. Ganesh Tok located on a bifurcation road of Gangtok – Nathula Highway is having temple of Lord Hanuman, a hindu deity and is maintained by Indian Army. Because of its locational advantage panoramic view of mountain over the horizon is simply magnificent.

Other Information for Old Silk Route Tour / Zuluk Tour

**** Accommodation
**** All Transfers & Sightseeing as per itinerary
**** Silk Route Tour ( Nathang Valley, Elephant Lake, Thambi View Point, Lungtham, Kupup, New Baba Mandir, Tsongo Lake Etc)
**** Sunrise Point ( Nathang Valley) – Optional & Own Cost
**** Gangtok Local Sightseeing
**** Kalimpong Half Day Local sightseeing
**** Silk Route Entry Fee

**** Lodge / Home Stay – In Aritar & Zuluk / Padamchen
**** Standard / Deluxe / Luxury / Premium Hotels can be chosen in Kalimpong ad Gangtok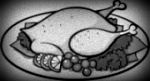 **** Breakfast - Lunch & Dinner in Aritar & Zuluk / Padamchen
**** Breakfast & Dinner in Kalimpong & Gangtok

**** All Transportation will be provided as per Itinerary only
**** Sumo / Maxx / Bolero
**** Sumo / Maxx / Bolero can carry maximum 08 persons
**** In Kalimpong and Gangtok up-graded vehicles i.e. Innova / Xylo / Scorpio can be chosen
**** Innova / Xylo / Scorpio can carry maximum 06 persons
**** All Permit, Parking, Toll and Night Charges for the vehicle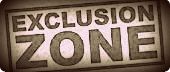 **** Airfare, Train Fare, Bus Fare, Insurance Premium etc
**** Entry Fee to any Monument, Park, Museum, Monastery or any other visiting place
**** Any extra food except the mentioned Meals
**** Payment for service provided for personal basis
**** Expenses incurred due to mishap, landslide, strikes, political unrest or road diversion due to unavoidable
Circumstances will be charged on extra and as per actual
**** Cost for services which is not mentioned in the Service Provided section
**** Personal expenses on items such as Laundry, Soft & Hard Drinks, Bottle Water, Incidentals, Porterage and
Bell-Boy charges, Tips etc
Why Will You Choose Us
Background of 22 Years for Servicing to numerous Domestic & Inbound Visitors

Highly Trained Dedicated Guests Friendly Staff

Comfortably Equipped.

Hygenic & Quality Food.

24 X 7 Service Backup

Taking Care
Other Zuluk Tour Packages : Please Click the Package Link of Your Choice

Zulk Tour Package Booking / Terms & Condition / Cancellation Policies
---