Darjeeling Off-beat Destinations Links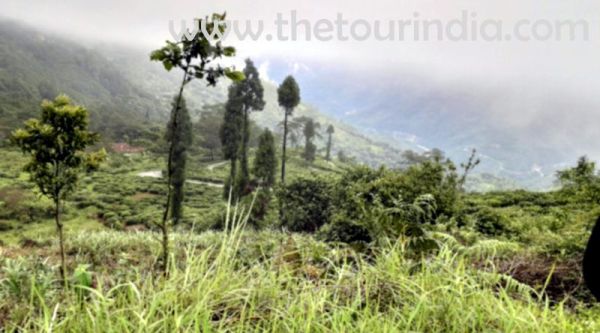 Tinchuley : An Quaint Himalayan Village
Tinchuley – an quaint Himalayan Village is situated at an elevation of around 6000 ft. in the Darjeeling Hills has now emerged as a tourist Hot-spot. The word " Tinchuley", stands for " Three Chullahs or Ovens". It has got its name because of the three hill tops surrounded the place which look like Chullahs or Ovens.
By the help of WWF or world Wide Federation, once a sleepy hamlet has become a Model Village. Boasting with their hospitality, the villagers are welcoming tourist to enjoy the abundant natural beauty and offering the feeling of being their home.
The calm and peaceful surroundings, towering peaks of the Himalayas, walking along village trails amidst the pine and oak trees, enjoy the local culture make couple of days worth spending in Tinchuley.
What to do in Tinchuley :
Tinchuley is basically a heaven for nature lovers. It is not a place for the point to point sightseeing, but it's a place, which offer virgin nature, chirping sounds of many known and unknown birds, forests of pine and oaks, Tea Gardens and spell-bound natural beauty. It's a place to learn simple life from local people and earn the hospitality.
Still, there are some more things apart from the above, which can be enjoied.
Gumbadara – a large rock with historical significances is a couple of kms away and can be reached by 20 mts walking through Pine-Oak forests. Gumbadara offers magnificent view of Sikkim – Darjeeling hills, view of meandering Rivers – Rangeet and mighty Teesta and above all the towering presence of Kanchenjunga. Gumbadara is also a natural cave with a narrow entrance and the rock is a great learning ground for rock-climbers.
Tinchuley View Point – offers a spell-bound sunrise view over Kanchenjunga and other adjoining Himalayan peaks.
Tinchuley Monastery is also worth visit.
Lovers' View Point – near Peshak Tea Garden offers marvelous view of the confluence of rivers Teesta and Rangeet
Tinchuley is surrounded by abundant tea gardens. Among them Runglee Rungliot, Peshak Tea Garden are worth visiting.
From Tinchuley, some other beautiful places like, Takdah, Chota Mongwa, Lamahatta can be visited.
How to reach Tinchuley
Tinchuley is 75 kms away from Bagdogra Airport / NJp Railway Stn or Siliguri, 32 kms from Darjeeling and 35 kms from Kalimpong. The place can be reached from Siliguri via N.H. 10, which connects Sikkim or N.H. 55, which connects Darjeeling. It's always better to hire a car and reach there.
Where to stay in Tinchuley :
Until few years back, there was scarcity of good accommodation. But recently very well-furnished Home-Stays and Lodges have come up to cater the visiting guests
For Homestay / Hotel / Lodge Booking in Tinchuley or Tinchuley Tour Package Booking
Call Us : +91 9733047323 ( Gautam) / +91 9733007085 ( Soumitra)
Mail Us : mail@thetourindia.com / bonvoyageleisure@gmail.com
OR :

FILL UP THE BELOW BOOKING FORM AND SEND TO US

---