Darjeeling Off-beat Destinations Links
Charkhole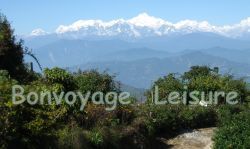 Charkhole is an offbeat destination where the nature welcomes with its abundant beauties and varieties. It's a very small village on the hilltop and indeed can be declared as a paradise of the Eastern Himalayas. Charkhole is in Kalimpong Sub-division and Darjeeling hills of West Bengal state and located at an altitude of 5500 ft above the sea level. Neora Valley National Park covers the place with lush green forest with the trees of towering Pine, Oak, Shal, Cypress, Rhododendron etc. Charkhole is only disturbed by the chirping sound of numerous birds like Blue Fronted Redstart, Indian Robin, Green Backed Tit, Pippit, Ashley Prinia, Verditer Flycatcher, Himalayan Bulbul and may others make the place as one of the most favourite destinations for bird watchers. Hordes of Butterflies added more beauty to make Charkole as one of the most favourite destinations for every kind of travelers visiting Darjeeling hills. Due to the forest coverage of Neora Valley National Park some wild animals are also available here.
The view of mighty presence of Mount Kanchenjunga and its adjoin snow clad peaks is really awesome. On a very clear day even Mount Everest is clearly visible from here.
There are very few families living in Charkhole. Primary source of their live hood is agriculture. Their simple lifestyle honesty and warm hospitality is really charming. With all its beauty Charkole is really an ideal place to spend some time in peace and tranquility.
Things to do / Activities in Charkhole :
Charkhole is a place of serenity. Walking leisurely in and around the village and to watch the lifestyle of the villagers along with enjoying the spellbound natural beauty. A further walking inside to Neora Valley forest is enthralling. Bird watching can be a good experience here.
Places to visit around Charkhole :
From Charkhole it's easy to visit several beautiful places as a day tour. Lava, Loleygaon, Rishyap, Kolakham, Rikisum, Pedong etc are the places which are full of natural beauties and offer full blown view of Eastern Himalayas along with mighty Kanchenjunga and its neighbouring peaks. Jhandi Dhara in Loleygaon which is famous for spectacular sunrise view on Mount Kanchenjunga and Mount Everest.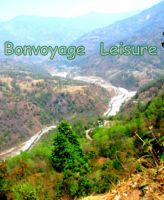 How to reach Charkhole :
There is no public transport system to connect Charkhole from the rest of the places. The only way to reach there by a hired SUVs. Charkole is 86 kms from New Jalpaiguri Railway Station and 96 Kms from Bagdogra Airport, from Kalimpong 35 kms and from Loleygaon.
Where to stay in Charkhole :
There are not plenty or variety of accommodations are here. But still Charkhole offers some good accommodation with modern amenities as per the place concerned with comfortable stay. And few home stays which are also good for staying.
For Charkhole homestay booking
Call Us : +91 9733047323 ( Gautam) / +91 9733007085 ( Soumitra)
Mails Us : mail@thetourindia.com / bonvoyageleisure@gmail.com
OR : FILL UP THE BELOW BOOKING FORM AND SEND US

---