Hills Of Sikkim Links
Kaluk (Rinchenpong) – Nature's Paradise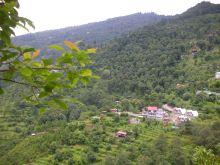 Kaluk/Rincehnpong – yet to become a very popular tourist spot is enriched by abundant natural beauty and offers peace in mind. Located at an height of 5600 ft in the buffer zone area of Varsey Rhododendron Sanctuary in West Sikim is a paradise for nature lovers, conservationists, botanists, zoologists and environmentalists.
The area of Kaluk is having significant historical, cultural, natural & religious importance and has been considered as an Eco-Tourism thrust area of Sikkim by Dept. of Forest, Govt. of Sikkim.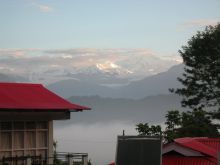 With the treasure of the magnificent view of Sunrise & Sunset on Mt. Kanchenjunga, Flora & Fauna, rich Alpine Forests, heritage of Resum Monastery and number of Leisure Trek Routes, Kaluk is simply unforgettable.
Kaluk can be reached from Siliguri, Gangtok & Pelling.
---