Darjeeling Off Beat Destination Tour Packages Links
Darjeeling Off Beat Destinations Tour Package :
Tinchuley / Takdah : 01 Night - Tabakoshi : 01 Night - Sittong : 01 Night - Rangaroon / Dawaipani : 01 Night ⇒ 04 Nights - 05 Days
Booking Information for Darjeeling Off Beat Destinations Tour Package
► Call Us : +91 9733007085 ( Soumitra ) / 9733047323 ( Gautam)
► Mail Us : tourbvl@gmail.com
►
OR : Please Fill Up the below BOOK NOW Form and send your Query to Us

Places to Visit in Darjeeling Off Beat Destinations Tour
► Tinchuley
Tinchuley – an quaint Himalayan Village is situated at an elevation of around 6000 ft. in the Darjeeling Hills has now emerged as a tourist Hot-spot. The word " Tinchuley", stands for " Three Chullahs or Ovens". It has got its name because of the three hill tops surrounded the place which look like Chullahs or Ovens.
By the help of WWF or world Wide Federation, once a sleepy hamlet has become a Model Village. Boasting with their hospitality, the villagers are welcoming tourist to enjoy the abundant natural beauty and offering the feeling of being their home.
The calm and peaceful surroundings, towering peaks of the Himalayas ie. Kanchenjunga and its neighbouring peaks, walking along village trails amidst the pine and oak trees, enjoy the local culture make couple of days worth spending in Tinchuley.
► Takdah :
Takdah – once a British Cantonment has become a newly discovered popular tourists' destination. Located at an altitude of around 4500 ft Takdah is far away from crowd and still holding some old British charm. Takdah is a perfect destination for virgin nature, a panoramic view of Teesta River Valley, lush green Tea Garden and variety of Orchids. Takdah is a home of some of the finest tea gardens of Darjeeling division, i.e Rungli Rungliot, Pubang, Teesta Valley Tea Estates etc. Misty roads, dense forests, serenity, chirping of birds and number of water falls are enough reasons to visit Takdah.
► Tabakoshi :
Tabakoshi is a relatively new destination in Darjeeling district near Mirik Town at Pokhriabong Rangbhang Valley. Tabakoshi is a part of Gopaldhara Tea Garden and located at an altitude of around 4000 ft. Actually Tabakoshi is surrounded by some finest Tea Gardens of Darjeeling District and maximum number of the local people are engaged in Tea Industry. The River Rangbhang Cuts through Tabakoshi and makes the valley more attractive. Enthusiasts can visit Tea Garden Factory to watch Tea processing. Tabakoshi is also an ideal place for Bird Watching. Adventurous people also take some short but enthralling treks.
► Sittong :
Sittong is spread over a in vast area and combined by cluster of villages also called " Sittong Khas Mohol" located in Kurseong division. Sittong has become an Orange Pot of Darjeeling Districts because of its numerous Orange Orchards. During winter it seems that Sittong hills are painted with Orange colour.
Apart from Orange Orchards, Sittong is blessed with natural bounty. Covered with dense forests, it has also become a Bird Watchers' paradise. Located on around 4500 ft above the sea level, Sitong also offers some short treks in and around. Mungpo, which is famous for Cinchona Farm land also blessed by Rabindranath Tagore because he stayed a long time here.
► Rangaroon :
Surrounded by lush green Tea Gardens, Rangaroon located at the foothills of the famous Tiger Hill or the back part of Darjeeling. Rangaroon is a Tea Garden village and staying here generate the feeling of staying in a Tea garden. Rangaroon offers the magnificent view of Mount Kanchenjunga as well as Darjeeling town in a same frame. It's an ideal place for Nature Lovers as well as Bird Watchers.
► Dawaipani :
Dawaipani, a newly discovered off beat destination in Darjeeling district offers a mighty view of snow-clad Himalaya, clear view of Namchi – Chardham and Darjeeling city. Dawaipani is away from hustle-bustle of city life and bounty of nature. It's about 20 kms away from Darjeeling town. Dawaipani is an oasis of serenity amidst the Eastern Himalaya. It's a nature lovers paradise.

Other Information for Offbeat Destinations Tour Package of Darjeeling

**** Accommodation with Breakfast , Lunch & Dinner
**** All Transfers & Sightseeing as per itinerary

**** In all places Standard or Deluxe Lodges to be provided ( As per Choice)

**** All Transportation will be provided as per Itinerary only
**** All Transfer from & to NJP Railway Stn. / Bagdogra Airport & Local Sightseeing will be done by Wagon R
/ Swift or Sumo / Maxx
/ Bolero Or Luxury Segment Vehicle i.e Innova / Xylo / Scorpio
**** Wagon R / Swift Can Carry Maximum 04 Persons, Sumo / Maxx / Bolero can carry maximum 08 persons
and Luxury Segment Vehicle can carry Upto 06 Persons
**** All Permit, Parking, Toll and Night Charges for the vehicle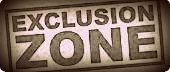 **** Airfare, Train Fare, Bus Fare, Insurance Premium etc
**** Entry Fee to any Monument, Park, Museum, Monastery or any other visiting place
**** Any extra food except the mentioned Meals
**** Payment for service provided for personal basis
**** Expenses incurred due to mishap, landslide, strikes, political unrest or road diversion due to unavoidable Circumstances will be charged on extra and as per actual
**** Cost for services which is not mentioned in the Service Provided section
**** Personal expenses on items such as Laundry, Soft & Hard Drinks, Bottle Water, Incidentals, Porterage and Bell-Boy charges, Tips etc
Darjeeling Off-Beat Destinations Tour Package Booking Procedure / Terms & Condition / Cancellation Policies ........
( Please Click the above link)
---