Darjeeling Off Beat Destination Tour Packages Links
Darjeeling Off-Beat Places Tour Package:
Off-Beat Destinations Tour in Darjeeling Covering :: Darjeeling : 03 Nights - Tumling / Tonglu : 01 Night & Sandakphu : 01 Night :: 05 Nights / 06 Days
For Booking Darjeeling Off-beat Destinations Tour
► Call Us : +91 9733047323 ( Gautam) / 9733007085 ( Soumitra)
► Mail Us : tourbvl@gmail.com
► OR : FILL UP THE BELOW BOOK NOW FORM AND SEND YOUR QUERY TO US

Places to visit during in Darjeeling Off Beat Places Tour Package
► Darjeeling :
The unchallenged queen of the Himalayas , Darjeeling always attracts people from all over the world. Darjeeling located in eastern-himalaya is 80 kms from Siliguri town and takes approx 3 hrs to reach. The omnipresence of mighty Kanchenjunga Peak ( 3rd highest peak in the world) is felt everywhere in this hill station. Some parts of Darjeeling can be visited by walking and for the rests to be by vehicles. If anyone doesn't want to go anywhere then just roam around the city to enjoy the local traditional and modern culture or simply sit in the Darjeeling Mall ( Chowrasta) to relax. Because of the picture perfect beauty, trekking trails and awesome mountain views of Darjeeling , people flock in Darjeeling to escape the heat and humidity of the plains and beat the stress of city life.
• Places to visit or Sightseeing in Darjeeling
► Tiger Hill :
Tiger Hill – one of the most desired place to visit while touring in Darjeeling. Tiger Hill situated 11 kms away from Darjeeling at an altitude of 8500 ft. above the sea level on the top of Senchal Hill offers the magnificent sun rise over the Eastern Himalayas . The first rays of the sun shoot ahead and shed light upon the twin peaks of Kanchenjunga painting it pink, and then bathing it in a beautiful orange colour; this sight is a true evidence of mountain beauty.
On a clear day the summit of Tiger Hill commands the view of Kurseong Town to its south-west along with plains of North Bengal and number of major rivers like Teesta, Mahanadi, Balasun & Mechi meanders down to the south.
► Batasia Loop & War Memorial :
Batasia Loop is 5 kms before of Darjeeling city and located in between Ghoom ( The highest point in the world where Locomotive Engines operate) and Darjeeling cities. Batasia Loop attracts people for spectacular view of Mt. Kanchenjunga & other snow capped Himalayan Peaks and watch the remarkable engineering marvel of Darjeeling Himalayan Railways where almost imperceptibly the railway line negotiates a circle and descends 1000 ft. in altitude.
At the centre of Batasia Loop a War Memorial stands. This memorial was constructed by the District Sainik Board, Darjeeling in commemoration of the brave Gorkha Soldiers, who sacrificed their life to protect the sovereignty of the Nation since independence. This memorial was sanctified on 22nd March, 1995. Local people throng here to seel handicrafts and woolen items for tourists.
► Ghoom Monastery :
Ghoom Monastery or Yiga-Choling Monastery is the oldest Monastery in Darjeeling region. This famous monastery was established by a Tibetian Astrologer Lama Sherab Gyantso in 1875 . The monastery has preserved some of the rare handwritten Buddhist Manuscripts.
► Himalayan Mountaineering Institute ( HMI) :
India's first Prime Minister late Pandit Jawaharlal Neheru and then the Chief Minister of West Bengal late Dr. B.C.Roy personally got involved to establish the first Mountaineering Institute of India ( Himalayan Mountaineering Institute) in Darjeeling on 4th November, 1954. Himalayan Mountaineering Institute has a museum for visitors which is enriched by extensive collection of rare photographs, maps, mountaineering equipments and exclusive samples of flora & fauna of the Himalayas.
This institute has become the landmark in Darjeeling, the queen of the himalaya and an important centre for major tourist attraction. The majestic view of Kanchenjunga massif from HMI is mesmerizing.
► Padmaja Naidu Himalayan Zoological Park ( Darjeeling Zoo) :
This Zoo is one of the most famous and highest Zoological Parks in the world for its natural beauty and captive breeding. This is the only Zoo in the world which breeds Tibetan Wolf in captivity and the first South Asian Zoo to breed snow leopard and Siberian Tiger. Padmaja Naidu Himalayan Zoological Park was formed on 14th August in 1958. This Himalayan Park is a residence of some of the most rarest & endangered animals in the world, ie. Red Panda, Siberian Tiger, Tibetan Wolf and Snow Leopard etc.
► Tibetan Refugee Self Help Centre :
Darjeeling Tibetan Refugee Self Help Centre was formed in 1959 by a 10 member committee to provide the shelter and Econimic, Social, Psycological, Cultural and Spiritual sovereignty to those Tibetan refugee who fled in to India after dramatic escape of " His Holiness the Dalai Lama" ( Tibetan Spiritual Leader). Darjeeling Tibetan Refugee Self Help Centre's main activity remains to produce handicrafts and handsome amount of money earns through national sales and export to various number of countries. Apart from these the Centre has undertaken the task helping Orphans, the aged and the needy people among the refugee.
► Japanese Temple & Peace Pagoda :
Peace Pagoda or Shanti Stupa in Darjeeling started building up in the year 1972 and finished in the year of 1992. Darjeeling Peace Pagoda or Darjeeling Shanti Stupa is the only one in East - Himalayas. This beautiful Stupa designed and built for the purpose of to provide a focus of peace to the people of all races and creeds in the world.
Darjeeling shanti Stupa is situated just outside of the city of Darjeeling and the humming and the solemn chanting of prayers give to the place a spiritual air. Breath taking view of snowy peaks along with the mighty Khanchendzonga from this place is really breathtaking.
► Tenzing & Gombu Roack :
Tenzing and Gombu Rocks are situated at Lebong Cart Road commonly known as "Monkey Rock", which was named after late Tenzing Norgey & Nawang Gombu. Himalayan Mounatineering Institute conducts preliminary course on Rock climbing on these rocks. These rocks offer challenging oddity for the climbers.
► Happy Valley Tea Garden :
Apart from its unmatched natural beauty Darjeeling is famous for Tea, which is hailed one of the best flavored tea in the world. Happy Valley Tea Garden, which is one of the oldest and renowned tea gardens in Darjeeling is located on the Lebong Cart Road and just 3 kms away from the heart of Darjeeling town. Visitors can take a stroll to the entire distance to enjoy the spectacular beauty of the hills and to reach the garden.
► Mall or Chowrasta :
Chowrasta means where four roads meet in local language is located at the heart of the city. It is the place where every visitor comes to take a stroll or to relax. Darjeeling Chowrasta or Darjeeling Mall , a huge flat platform surrounded by benches for people to sit is full of shops, restaurants, curio dealers and hawkers. Ponies are available for a nominal charge to take a ride. Mt. Kanchenjunga is standing with its full might is felt from everywhere. Taking a sip in a hot tea or coffee cup, sitting or walking leisurely and watching the unparallel view of some of the world's most beautiful snow clad peaks is a rare experience.
► Mirik :
Mirik is around 45 kms away from Darjeeling and journey through high hills and Pine forests to Mirik from Darjeeling is really memorable. Mirik is a very small hilly town amidst tea, orange and cardamom plantations . The journey to Mirik and its surroundings are covered with numerous tea gardens, which make the road more beautiful. The prime attraction of Mirik is Sumendu Lake….A natural lake surrounded by Forests and over viewing the mighty Mt Kanchenjunga (3rd Highest peak in the world), makes the lake more beautiful. Tourists can opt for Boating on the lake or go for Horse Riding or simply Walk around the lake ( 3.5 Km stretch). It is not so much cold place like Darjeeling.
► Sandakphu :
Sandakhphu – the highest point of West Bengal situated on the border of West Bengal of India and Nepal at an altitude of around 12,000 ft and in the area of Singalila National Park. Any clear day anyone can be mesmerized by the awesome view of Mt. Kanchenjunga (3rd Highest peak in the world) and other neighbouring peaks. On the right beautiful Snow peaks of Bhutan and China are clearly visible .Watching Mt. Everest ( The highest Peak in the world ), Lhotse and Makalu is really a dream to mountain lovers and those are distinct from here. Few lucky people can get the glimpses of one of the most endangered animals of the world, "RED PANDA".

Other Information for Darjeeling Off Beat Destinations Tour Package

****
Accommodation with Breakfast & Dinner in Darjeeling
**** Accommodation with Breakfast , Lunch & Dinner in Tumling & Sandakphu
**** All Transfers & Sightseeing as per itinerary
**** One day Darjeeling Local Sightseeing
**** Singalila National Park Entry Fee
**** Tumling & Sandakphu Tour

****
In Darjeeling, Hotels can be chosen from Standard / Deluxe / Luxury & Premium Categories
**** In Sandakphu & Tumling Standard or Deluxe Lodges to be provided ( As per Choice)

****
All Transportation will be provided as per Itinerary only
**** Darjeeling Local Sightseeing and transfer from & to NJP Railway Stn. / Bagdogra Airport will be done
by Vista / Wagon R / Sumo or
Luxury Segment vehicles i.e. Innova / Xylo
/ Scorpio
( As Per Choice)
**** In Sandakphu & Tumling tour only Landrovers are to be provided
**** Smaller Vehicle segment can carry maximum 04 Persons / Sumo – Maxx can carry maximum 08 persons & Luxury segment
can carry maximum 06 persons
**** All Permit, Parking, Toll and Night Charges for the vehicle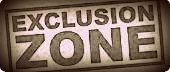 ****
Airfare, Train Fare, Bus Fare, Insurance Premium etc
**** Ropeway Riding in Darjeeling
**** Toy Train Joy Ride
**** Entry Fee to any Monument, Park, Museum, Monastery or any other visiting place
**** Any extra food except the mentioned Meals
**** Payment for service provided for personal basis
**** Expenses incurred due to mishap, landslide, strikes, political unrest or road diversion due to unavoidable Circumstances will be
charged on extra and as per actual
**** Cost for services which is not mentioned in the Service Provided section
**** Personal expenses on items such as Laundry, Soft & Hard Drinks, Bottle Water, Incidentals, Porterage and Bell-Boy charges,
Other Darjeeling Off Beat Destinations Tour Package : Please Click on the Package Link of Your Choice
Darjeeling : 02 Nights - Sri Khola : 01 Night - Dhotrey : 01 Night - Lepchajagat : 01 Night ⇒ 05 Nights - 06 Days

Darjeeling : 02 Nights - Lepchajagat : 01 Night - Sittong : 01 Night - Chatakpur : 01 Night ⇒ 05 Nights - 06 Days

Lepchajagat : 01 Night - Rangaroon / Dawapani : 01 Night - Chatakpur : 01 Night - Sittong : 01 Night ⇒ 04 Nights - 05 Days

Tinchuley : 01 Night - Tabakoshi : 01 Night - Sittong : 01 Night - Rangaroon : 01 Night ⇒ 04 Nights - 05 Days

Tabakoshi : 01 Night - Tinchuley / Takdah : 01 Night - Rangaroon / Dawapani : 01 Night - Lepchajagat : 01 Night ⇒ 04 Nights - 05 Days

Darjeeling : 02 Nights - Tabakoshi : 01 Night - Tumling : 01 Night - Sandakphu : 01 Night ⇒ 05 Nights - 06 Days

Tabakoshi : 01 Night - Sittong : 01 Night - Rangaroon / Dawapai : 01 Night - Lepchajagat : 01 Night ⇒ 04 Nights - 05 Days

Darjeeling : 02 Nights - Sittong : 01 Night - Lamahatta : 01 Night - Kalij Valley : 01 Night ⇒ 05 Nights - 06 Days
( Click the link)
---