Gorumara - National Park Links
How to reach in Gorumara National Park / Getting in Gorumara National Park - Dooars :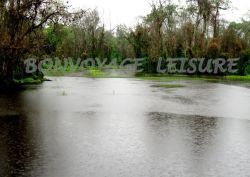 Gorumara National Park in Dooars is two hours journey from Siliguri – the gateway to North East India, Nepal & Bhutan. The nearest railway station to Gorumara National Park is Chalsa. But all major trains don't have stoppage at Chalsa. So the most convenient railway station is Malbazar. From Malbazar railway station it hardly takes 45 minutes to reach Gorumara National Park. Otherwise visitors can get down at NJP railway station and reach here with two hours time span. Road connectivity are also good. National Highway 31 A cutting through Gorumara National Park. The nearest place to get down from the bus is Chalsa. There are very frequent bus services available from Siliguri to Chalsa. From Chalsa to Gorumara is only 30 minutes journey.
The nearest airport is Bagdogra which is 85 kms away and takes two hours to reach in Gorumara National Park.
---