Gorumara - National Park Links
Flora and Fauna in Gorumara National Park - Dooars :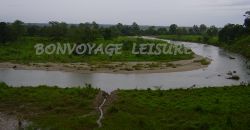 Gorumara National Park has got extensive forms of flora and fauna. Gorumara grasslands are well known for the Asiatic one horned rhinos. The park comes under the Indo-Malaya eco zone. So there are two types of forest found here. One is Terai - Dooar Savannah and grasslands and another one is lower Gangetic plains moist deciduous forest. Most common and important trees are Sal, Rain tree i.e Shirish, Silk Cotton i.e Shimul, Teak, Khair etc.
Apart from one horned rhino, Gorumara National Park boasts for other animals like Asian elephants, Indian bison, Sloth beer, Wild boar, Chital, Samber deer, Barking deer, Hog deer etc. The forest also has twenty two species of reptiles - such as Indian Python, King Kobra and other venomous and non venomous snakes, seven species of Turtles, twenty seven species of Fishes and other macro fauna.
Gorumara National Park also famous for its variety of bird species. Major birds are seen here like Pheasants, Minivets, Woodpeckers, Hornbills, Proles, Mynas, Cucko and Pigeons. In winters, various birds such as Stork, Ibis, Teals, Brahminy duck and many more migrates over here. Even we have observed other birds like Lapwing, Egrets, Indian Shag, Cprporant and Lesser Adjutant. In night we get glimpse of the Nightjars and the Owls.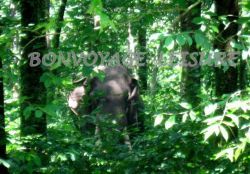 ---