Welcome to Bonvoyage Leisure Pvt. Ltd.
Siliguri the gate way to the North E​ast India along with Sikkim and Bhutan with in the State of West Bengal. Siliguri is the main commercial town of North Bengal and its importance comes from its strategic location near international and state borders. It is situated on the banks of the river Mahananda. Spread around the foothills of the Eastern Himalayas.
West Bengal, one of the important State of India. Natural divecification and geographical location is proud of this state.Northan side of this state is being protected by The Himalayas and Sikkim, Assam along with two SAARC countries Bhutan and Nepal. The Southern side is being protected by Bay Of Bengal. The Western side is connected with other state of India like Bihar, Jharkhand and Orissa.The Eastern side is Bangladesh. Consisting of 20 district Darjeeling district is famous for its hilly landscape, Jalpaiguri for Forest, Tea gardens also Maldha and Murshedabad historical importance, 24 Pargona for famous Sundarban, Midnapur for sea beach.
India – the land of wide diversity and multitude offers countless tourist destinations that woo tourists from every corner of the world. This country is having immense natural bounty which makes India as one of the most attractive and favourite tourist destinations. With the awesome beauty of the Great Himalayas to the sandy beaches of Goa & Kerala, dunes of the desert, dense forests and scenic beauty of several beautiful mountain ranges which spread throughout the India paint a true picture of heaven with diverse landscape. Know More
Top Destinations
Our services
Corporate Tourism : Bonvoyage Leisure is having hardcore professionals who can make policy which is the most cost effective and distinct travel solution for its esteemed Corporate Clients.
Leisure Tourism : Leisure means, "Freedom from Occupation" – is everyone's desire. From CEO of a Multinational Company to a Housewife, everyone wants some days off for refreshment of body & mind from their everyday schedule.
Adventure Tourism : Adventure Tourism is an uncommon tourism which is different from conventional Leisure Tourism. Adventure Tourism is for those people who dares to sustain the seen or unseen challenges or expect the unexpected.
Tea Tourism : Tea Gardens are abundant in Darjeeling & Dooars regions. Millions of people from all over the world come to Darjeeling to enjoy the beauty of the "QUEEN OF THE HIMALAYS", and the breathtaking view of mighty Kanchenjunga, the third highest peak in the world.
Car Rentals : We have a fleet of all kinds of vehicles with decent condition and trained drivers.
Contact Us
Bonvoyage Leisure Private Limited
Raja Ram Mohan Roy Rd.
Hakimpara, Siliguri,
Dist: Darjeeling,
West Bengal, India - 734001
Call : +91-97330-07085 (Soumitra) : 11 AM to 7 PM
+91-97330-47323 (Gautam) : 11 AM to 7 PM
Email: mail@thetourindia.com,
bonvoyageleisure@gmail.com
​Website: www.thetourindia.com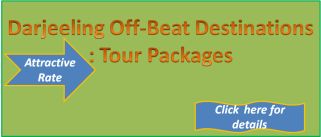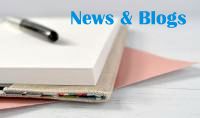 ---