Meghalaya Links
Shillong Tour Travel Information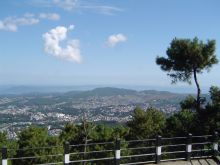 Perched at the height of 1496 m above the Sea level on the East Khasi Hills, Shillong the capital of Meghalaya is one of the most beautiful hill stations in the North Eastern part of India. The city is popularly known as the " Scotland of the East", due to its striking similarity with the Scottish highlands. The city derives its name from " Leishyllong" meaning " the Superpower or God who is believed to reside on the Shillong Peak overlooking the city". The city Shillong lies on the Eastern part of the state.

Shillong was a small village until 1864, when it became the new civil station of the Khasi and Jaintia hills. It remained the summer capital of Eastern Bengal and Assam for many years. In 1874, on the formation of Assam as a Chief Commissioner's Province, it was chosen as the capital of the new administration. Shillong remained the capital of undivided Assam until the creation of the new state of Meghalaya on January 21, 1972 when Shillong became the capital of Meghalaya and Assam moved its capital to Dispur.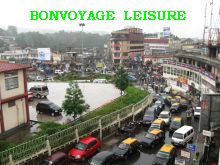 Due to its latitude and high elevation Shillong has a sub-tropical climate with mild summers and chilly to cold winters. Shillong is subject to vagaries of the monsoon. The monsoons arrive in June and it rains almost until the end of August. October-November and March-April are the best months to visit Shillong.
The residents of Shillong speak their own local language and English. There is a great effect of Christian religion on there lives. They calibrate Christmas with great joy and happiness over scheduled tribe festival called Shedsukmianseel celebrated in the month of April in Bieking ground Shillong. This is celebrated during three days. Another festival is called Nagcremdance which is a most important festival of Khasi scheduled tribe. This festival is celebrated during five days. This festival is celebrated at a place which is 15 km from Shillong. In spite of this Meghalaya tourism also organizes Shillong autumn festival in November for the tourists.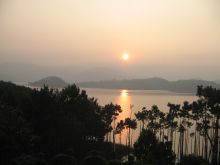 With numerous waterfalls, pine trees and forested mountains, Shillong is an ideal tourist destination. The best way to 'see' Shillong is to take a walk. The town's up and down byways lend themselves to a leisurely stroll. There are several museums and churches, which are worth visiting by the travelers. Experience the breathtaking beauty of the nature and explore varied features of Shillong. Anyone can visit various places of interest during the trip to Shillong.
There are ample choices for shopping in Shillong. Hand woven baskets, hand-woven shawls, handicrafts, orange flower honey and cane work can be the best buy from the local shops of Shillong. For authentic handicraft items, it is better to visit the Meghalaya Handicrafts, Khadi Gramodyog and Purbashree. The main shopping areas of Shillong are Police Bazaar, Bara Bazaar and Laitumukhrah.
---