Trek Packages Links
Sandakphu - Phalut Trek Package - 07 Nights / 08 Days
Location : Sandakphu is the highest point of West Bengal State, located at an height of 3636 mtr from the sea level
Best time to visit : October to Mid December and Mid February to June. Summer is full of Rhododendron bloom, which make the hill more beautiful. During winter visitors can enjoy the snowfall. The towering Mount Kanchenjunga stand high on its north. Mount Everest, Makalu and Lhotse are distinctly visible on a clear day
Sandakphu - Phalut Trek Package Details :
Day 01 : Arrive at Maneybhanjan.

Maneybhanjan is the gateway to Singalila National Park and Sandakphu. Maneybhanjan is a small hamlet and at an altitude of 2150 metre or 7100 ft above the sea level. It is located just on the International border of India and Nepal and the border is demarketed by a small drain covered with a culvert. In local dialect the meaning of Maneybhanjan is " A valley of ancient stupas".

For acclimatization it is required to stay one night in Manybhanjan before proceeding to Sandakphu.

Day 02 : Maneybhanjan to Tonglu / Tumling ( 3050 Mt) – 11 Kms.

From the beginning of the trek, the road is almost stiff and seems to throw the challenge to the trekkers. But once habituated the road has become most friendly offers the view of spell bound natural beauty and gradually climbs up through forests of rhododendron, giant magnolias, spruce and other trees of sub-alpine region and not to mention, more than 600 varieties of orchids – the largest to be found in one geographical area in the world. After 03 kms from Maneybhanjan there is a short break in Chitrey. From Chitrey the road goes to Meghma, which lies under the cloud cover and where the clouds are worshipped as mother deity. The main road bifurcates from Megham and one leads to Tumling ( Nepal) and the another to Tonglu ( India). Both the road pass through the dense jungle and hill sides covered by wild flowers. From Tonglu the view of Mt. Kanchenjunga and its surrounding snow capped hills are fully mesmerizing.

Day 03 : Tonglu / Tumling to Kalipokhri ( 3170 Mt.) – 16 Kms

Very early morning watch the sunrise on Mt. Kanchenjunga. Tonglu offers the rare impression of Mt. Kanchenjunga, Mt. Pandim and Kumbhkarna, which is called Slipping Shiva or Slipping Buddha by local people.From Tonglu / Tumling road leads to Gairibus ( 2621 Mt.), which is 09 kms down way and takes around 3 hrs to reach. After a little break road starts going upward and proceeds to Kali Pokhri ( 3170 Mt.) through Singalila National Park.

Singlalila National Park is the highest National Park is West Bengal, which spreads over 2400 mt to 3650 mt. above the sea level and covers on an area of 79 sq. Kms. This virgin forest offers the spectacular view of the Himalayan mountains and enriched mainly by alpine, changes with the range in altitude. Trees found in this national park are Rhododendron, Magnolia, Oak, Hemlock, Silver Fir, Juniper, Mailing Bamboo etc and number of wild animal like Leopard, Red Panda, Barking Deer, Pangolin etc. It also hosts of varieties of birds like Cuckoo, Hornbills, Pigeons, Golden Eagles and large number of Migratory Birds.

There is a small lake in Kalipokhri which holds the same name, The colour of the water of the lake is surprisingly dark and considered to be sacred by the local people. The lake is fenced by Buddhist prayer flags and gives the view of Sandakphu Peak.

Day 04 : Kalipokhri to Sandakphu ( 3636 Mt.) – 08 Kms

From Kali Pokhri road descends to Beekay Bhanjan is around 2 kms away from Kali Pokhri and also known as the " Valley of the Poisonous Plants", as large number of Medical plantation are here. The most arduous and challenging part of the route starts from Beekay Bhanjan and offer the 06 kms ordeal. But after crossing this part all the tiredness of stiff climbing vanish once the road ends suddenly on the top of the Sandakphu Hill, the highest point of West Bengal and offers one of the most fascinating panoramic view of some of the world's highest mountain summits covering 270 degree on entire North.


Day 05 : Sandakphu to Phalut ( 3600 mt) – 18 Kms

After watching one of the most stunning sunrise on Mt. Kanchenjunga from Sandakphu in the very early morning it is time to proceed towards Phalut. The trail leads along with a ridge on Singalila Range and considered one of the most beautiful trek routes in Eastern Himalayas. Burned silver fir forest and colourful rhododendron trees decorate the route and to offer a beautiful sight. Omnipresence of towering Kanchenjunga and glimpses of Mt. Everest are mesmerizing. There are some ups and downs throughout the route, but not very hard to cross those hurdles.

Sabarkum comes ( 3526 mt) comes after 14 kms trek. It is a junction with a stone house with blown of roof on the top of a small ridge.

From Sabarkum a 02 kms down trek route and opposite direction of Phalut leads to Molley. Molley situated within misty forest.Treckers can stay extra one night at Molley to give some relaxation to their feet ,and take an escape against high altitude seekness or blow of chill wind at sandakphu.

Phalut is only 07 kms easy trek from Sabarkum.

Day 06 : Phalut to Rammam ( 2560 Mt.) – 15 Kms

This trek route leads downward through the dense virgin forest of Chestnut, Pine and Hemlock and reaches to the meeting point of the two wild stream, named Gorkhey Khola. Gorkhey is located in the Rammam river valley with Rhododendron and Magnolia forest and surrounded by lofty hills. From Gorkhey it is an easy trail of 08 kms to reach in Rammam village, the biggest market place en route. Rammam village is enriched with its superb natural beauty with abundant local agricultural production, like potatoes, corn, green peas and number of fruits.

Day 07 : Rammam to Rimbick ( 2268 Km) – 15 Kms

Trek route from Rammam passes through dense forest is almost flat of around 09 kms before it starts descending to Sri Khola, which is named after a beautiful wild stream. Sri Khola is surrounded by dense forest, orchids and home of numerous birds. An easy trek route of 6 kms from Srikhola to Rimbick can be covered by a simple leisure walk.

Day 08 : Rimbick to Darjeeling - 54 Kms / Destination

After breakfast transferred to Darjeeling or destination. Tour Ends.

**** Accommodation
**** Purified Drinking Water ( Sealed Drinking Water Bottle to be charged on extra)
**** 01 Extra Lunch on the day of the departure
**** 01 Experienced Trek Guide for throught the Trekking

**** Lodge / Trekkers Hut Can be chosen from Delucxe / Standard Categories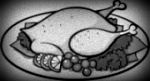 **** Breakfast - Lunch - Evening Snacks & Tea / Coffee - Dinner

**** Pick Up and Drop NJP Railway Stn / Bagdogra Airport / Siliguri
**** Vehicle as per Choice ( Sumo / Maxx / Small Vehicle / Innova etc)
****
Vehicle will be provided as per Itineray only and Not on Disposal basis
**** All Parking, Toll, Driver's allowance etc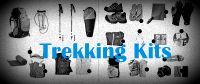 • Cap
•
Sunglass
•
Cotton T Shirt
•
Track Suite
•
Woolen Garmets
•
Cargo
•
Sports Shoe
•
Slipper
•
02 pairs of Socks
•
Towel
•
Water Bottle
•
Torch Light
•
02 pairs of Bed Covers or Slipping Bag
•
Air Pillow
•
Soap
•
Toiletries • Sun Cream
• Sleeping Bag • Wind Proof • Flees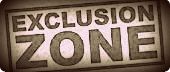 **** Airfare, Train Fare, Bus Fare, Insurance Premium etc
**** Entry Fee to any Monument, Park, Museum, Monastery or any other visiting place
**** Any extra food except the mentioned Meals
**** Payment for service provided for personal basis
**** Expenses incurred due to mishap, landslide, strikes, political unrest or road diversion due to unavoidable
Circumstances will be charged on extra and as per actual
**** Cost for services which is not mentioned in the Service Provided section
**** Personal expenses on items such as Laundry, Soft & Hard Drinks, Bottle Water, Incidentals, Porterage and
Bell-Boy charges, Tips etc

For Sandakphu Trek Package Booking :
Call Us : +91 9733007085 ( Soumitra) / +91 9734782344 ( Mithun)
Mail Us : mail@thetourindia.com / bonvoyageleisure@gmail.com

Sandakphu - Phalut Trek Package Booking / Terms & Condition / Cancellation Policies :
OR : FILL - UP THE BELOW BOOKING FORM AND SEND TO US :

Why You Choose Us
Background of the Adventure

Highly trained friendly Staff and Trek Guides

Confortably Equipped

Hygenic & Quality Food and Water

Taking Care
---