Trek Packages Links
Dzongri - Goechala Trek : 10 Nights - 11 Days

Dzongri - Goechala Trek Brief Ideas
► Location : Goecha la located in West Sikkim at an altitude of 4940 mt or 16,203 ft above the Sea Level. From Goecha la or Goecha Pass magnificient view of
South - East face of Mt.Kanchenjunga and its sourrounding snow capped peaks are breathtaking. Trek to Goecha la is suggested for seasoned trekkers
only. It's also the base camp for Scaling Mt. Kanchenjunga
► Best time to visit : October to Mid December and March to June
► Pick Up & Drop : NJP Railway Station / Bagdogra Airport / Siliguri Bus Station
► Accommodation : Trekkers Hut / Tent
► Food : Breakfast, Lunch, Evening Tea & Snacks, Dinner with Titbits during Trek
► Maximum Altitude to be gained during Dzongri Goeachala Trek : 5000 mtr or 16, 400 ft ( Goechala)
► Base Came : Yuksom
► Distance from Base Camp to Goechala : 51 Kms
► Difficulties for Goechala Trekking ; Moderate to Hard

For Dzongri - Goechala Trek Package Booking / To Know Dzongri - Goechala Trek Cost
Calls Us : +91 9733007085 ( Soumitra) / 9734782344 ( Mithun)
Mail Us : bvlquery@gmail.com
OR FILL UP THE BELOW BOOK NOW FORM AND SEND YOUR QUERY TO US

Brief Itinerary for Dzongri - Samiti Lake - Goechala Trek
Day 01 : NJP/IXB/Siliguri to Yumsom
► Yuksom Altitude : 5840 ft
► Distance from PIck Up Point : 145 kms ( 7.5 hrs to 8 hrs)
Day 02 : Yuksom to Bakhim
► Average time to reach the destination : 6.5 hrs to 7 hrs
Day 03 : Bakhim to Dzongri
► Average time to reach the destination : 6.5 hrs to 7 hrs
Day 04 : Dzongri
Day 05 : Dzongri to Thansing
► Average time to reach the destination : 4 hrs to 4.5 hrs
Day 06 : Thansing to Samiti Lake
► Average time to reach the destination : 5 hrs to 5.5 hrs
Day 07 : Samiti Lake to Goechala & Return to Samiti Lake
► Average time to cover the Return Tour : 11.5 hrs to 12 hrs
► Altitude of Goechala : 16400 ft
Day 08 : Samiti Lake to Thansing
Day 09 : Thansing to Bakhim
► Average time to reach the destination : 8.5 hrs to 9 hrs
Day 10 : Bakhim to Yuksom
Day 11 : Yuksom to NJP / IXB / Siliguri. Tour Ends
Dzongri - Samiti Lake - Goeachala Trek Detail
Day 01 : Arrive at Yuksom
Yuksum, a small remote village of West district was the birthplace of Sikkim's Buddhist Civilization, situated at an height of 1780 mt and was the first Capital of Sikkim. Yuksom literally means " meeting point of three lamas", witnessed the coronation of Phuntsog Namgyal, the first Chogyal ( religious king) of Sikkim in 1641.
Yuksum is the gate way to high altitude trekking through Kanchendzongha Wild Life Sanctuary. The Dzongri trek route leads towards various named and unnamed peaks and passes of Mt. Khanchendzongha Range with real test of hardcore adventure. Night stay at Yuksom
Day 02 : Yuksom to Bakhim
Early morning start trekking for Dzongri following the trail starting from Yuksom toward the North and climbs up through dense moss laden forest which is enriched by Oak, Spruce, Chestnut, Giant Magnolia, Rhododendron, Ferns and several varities of colourful Orchids with the Rathong river gorge alongside. The trail crosses four bridges on waterfalls like Churchery and Montogang and stream like Phakhola and Chursey to reach Bakhim. After crossing Prek-Chu river the toughest part of the section arrives as the trail ascends a 70 degree uphill to Bakhim. Night stay Bakhim.
Day 03 : Bakhim to Dzongri
The trail continues to climb through stunted bushes of Rhododendron and miniature Pine trees to reach in Tsoka, the last tiny village of Bhutias on the route and at an altitude of 10,000 ft. After crossing Tsoka the trail continues to go northward through Rhododendron forest to reach Phedang, 12,000 ft. After a brief rest to follow the steeply upward trail to Deorali, a beautiful view point. Gaining altitude by every step reach Dzongri, very nearer to Kanchenjunga. Night stay at Dzongri.
Day 04 : Rest at Dzongri
Dzonri offers the picture perfect beauty. Surrounded by snow capped hills with towering Kanchenjunga, the third highest peak in the world and the guardian deity of Sikkim. Very early morning climb to Dzongri top ( 4270 Mt) to watch the stunning panoramic view of Sunrise on Mt. Kanchenjunga and its surrounding peaks like Kabru (7353 m), Ratong (6678 m), Kanchenjunga (8534 m), Koktang (6147 m), Pandim (6691 m) and Narsing (5825 m). On the West the Singalila Range , which separates India from Nepal can be viewed. Interestingly Dzongri top is higher than most of the peaks of Alps. From the top awesome presence of Kanchenjunga massif and other renowned peaks are simply mesmerizing. Spend the day just by watching the beauty and enjoy the serenity.

It is required to stay one extra day at Dzongri for acclimatization. Night stay at Dzongri.

Day 05 : Dzongri to Thansing
Trekkign trail starts loosing height and goes along with the right bank of river Prekchu, a tributary of river Rangeet. The road passes through meadows and valleys and comes to the one of the beautiful valleys, which is situated at the base of Jopine Peak. The entire route is dominated by Prekchu river valley on the right, Mt. Kabru and Pandim on the left and awesome Kanchenjunga massif keep itself on the back drop. After crossing the wooden bridge on river Prekchu the trail starts climbing up to Thansing, located at the slope of Mt. Pandim. Return back to Bakhim. Night stay at Bakhim
Day 06 : Thansing to Samiti Lake
The trail towards Samiti Lake, whci is considered to be a sacred lake by the local inhabitants of the state and situated at the base of Mt. Pandim climbs up gently towards north through alpine meadows alongside a beautiful wild stream. Samiti lake is one of the highest altitude fresh water lakes in the Himalayas. Olathang is an hour journey from Thansing, where to be reached early in the morning to see the stunning view of the south face of Kanchenjunga. The trail is nearly flat from Olathng through a lateral moraine of a gigantic glacier. After crossing the glacier agains trail leads through meadows with high grass land and high mountained covered narrow valley. Emerald coloured lake ultimately welcomes and mesmerize by its superb beauty.
Day 07 : Samiti Lake to Goechala
It is must to start very early early in the morning to follow the trail to Goechala. The eastward trail climbs up gently and gradually it becomes steep ascending through glacial moraine. After some time it descends to a sandy bed of an empty lake. The entire route passes through Zemathang ( Sand Plainland) Plateau and the shadow of Pandim. This plateau is formed due to the depression of Mt. Kabru and Mt. Pandim spur. An hour journey to Goechala Pass a deep down glacial lake arrives. From this point splendid view of southern face of Mt. Kanchenjunga looks awesome. Further journey towards Goechala and upon arrival a breathtaking view of Eastern face of Mt. Kanchenjunga, other snow capped hill and valleys loom. This is the highest and northern most point of the route and is higher than any other part in Europe. Spending some time to enjoy the beauty and feel the serenity of the place. Come back to Samiti Lake. Night stay at Samiti Lake.
Day 08 : Samiti Lake to Thansing
Early morning start for Dzongri. Night stay at Dzongri.
Day 09 : Thansing to Bakhim
Early morning start coming back to Bakhim via Phedang… Night stay at Bakhim…
Day 10 : Bakhim to Yuksom
Back to Yuksom. Night stay at Yuksom.
Day 11 : Yuksom to Destination
After breakfast transfer to the destination. Tour End.
***** Bonvoyage Leisure also make Customized Trek Itinerary as per guests choice
Who Can Avail The Trek
Avobe 12 Years of Age with ample Physical Strength.

No record of High Blood Pressue, Heart Problem, High Diabetes. Asthama etc

Eligable to Walk 5 kms within 60 mts without being tired .

Trekkers must have anough Physical abilities to carry and walk with a Backpack with a Load of 10-12 kgs.
Why You Choose Us
Background of the Adventure

Highly trained friendly Staff and Trek Guides

Comfortably Equipped

Hygenic & Quality Food and Water

Taking Care

Other Information

**** Accommodation
**** Purified Drinking Water ( Sealed Drinking Water Bottle to be charged on extra)
**** 01 Extra Lunch on the day of the departure
**** 01 Experienced Trek Guide for throught the Trekking

**** Pick Up and Drop NJP Railway Stn / Bagdogra Airport / Siliguri
**** Vehicle as per Choice ( Sumo / Maxx / Small Vehicle / Innova etc)
**** Vehicle will be provided as per Itineray only and Not on Disposal basis
**** All Parking, Toll, Driver's allowance etc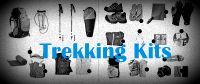 • Cap • Sunglass • Cotton T Shirt • Track Suite • Woolen Garmets • Cargo • Sports Shoe • Slipper • 02 pairs of Socks • Towel • Water Bottle • Torch Light
• 02 pairs of Bed Covers or Slipping Bag • Air Pillow • Soap • Toiletries • Sun Cream • Sleeping Bag • Wind Proof • Flees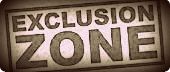 **** Airfare, Train Fare, Bus Fare, Insurance Premium etc
**** Entry Fee to any Monument, Park, Museum, Monastery or any other visiting place
**** Any extra food except the mentioned Meals
**** Payment for service provided for personal basis
**** Expenses incurred due to mishap, landslide, strikes, political unrest or road diversion due to unavoidable Circumstances will be charged on extra and as per
**** Cost for services which is not mentioned in the Service Provided section
**** Personal expenses on items such as Laundry, Soft & Hard Drinks, Bottle Water, Incidentals, Porterage and Bell-Boy charges, Tips etc

Booking Procedures / Terms & Condition / Cancellation Policies
---