Places To Visit In Darjeeling Links
Tiger Hill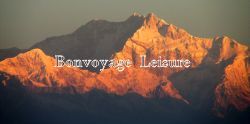 Tiger Hill – one of the most desired place to visit while touring in Darjeeling. Tiger Hill situated 11 kms away from Darjeeling at an altitude of 8500 ft. above the sea level on the top of Senchal Hill offers the magnificent sun rise over the Eastern Himalayas . The first rays of the sun shoot ahead and shed light upon the twin peaks of Kanchenjunga painting it pink, and then bathing it in a beautiful orange colour; this sight is a true evidence of mountain beauty.
A must visit to Tiger Hill before dawn for all tourists in Darjeeling. On a very clear day all other peaks of Khanchendzonga massif stretching across the horizon are clearly visible. Kabru, Nursing, Kumbhakarna and Pandim peaks are clearly visible. Snow peaks of Nepal and Bhutan look very prominent from Tiger Hill. The top of Mount Everest, the highest summit in the world is also visible from Tiger Hill through other peaks standing side by side. Makalu looks higher than Mount Everest owning to the curve in the horizon, as it is several miles closer than Everest. Aerial distance between Tiger Hill and Mount Everest is around 170 kms. Chomolhari mountains from Tibet looks like a great rounded mass over the snowy Chola Range.
On a clear day the summit of Tiger Hill commands the view of Kurseong Town to its south-west along with plains of North Bengal and number of major rivers like Teesta, Mahanadi, Balasun & Mechi meanders down to the south.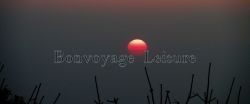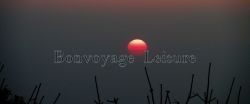 The 11 kms. Stretch between Darjeeling Town and Tiger Hill to be covered by Jeep or any other small vehicle. Adventurous can set out on foot through Chowrasta, Alubari ( incidentally the oldest tea plantation in Darjeeling ) or Jorebangla and then climbing up the incline to the summit, which takes about 2 hours on an easy pace.
To go to Darjeeling Main Page / To Find Darjeeling Tour Packages... ( PLS CLICK HERE)
---