Sillery Gaon Tour Packages Links
Sillery Gaon Zuluk Tour
Sillery Gaon - Zuluk Tour Plan :: Sillery Gaon : 02 Nights - Aritar : 01 Night - Zuluk / Padamchen : 02 Nights - Reshi Khola : 01 Night ⇒ 06 Nights - 07 Days
Booking For Sillery Gaon Zuluk Tour Package, Tour For Sillery Gaon Zuluk
► Call Us : +91 9733047323 ( Gautam) / 9733007085 ( Soumitra)
Or ► Mail Us : bvlquery@gmail.com
Or ► Fill Up the Below BOOK NOW Form and send us your Query to Us

Places to Visit During Sillery Gaon - Zuluk Tour Plan
► Sillery Gaon :
Situated at an altitude of 6000 ft in Kalimpong subdivision of Darjeeling hills Sillery Gaon – a pristine village is an ideal place to escape from bustling city life. Sillery – the name derived from a plant which grows in abundant in this part of the Himalayas. The area is also has a Cinchona plantation which was introduced by the former British rulers as a source of Quinine. Sillery Gaon offers the majestic view of Mt. Kanchenjunga and other surrounding snow peaks.
Sillery Gaon has always a soothing weather and it makes the place an all season visiting place except monsoon. The village is surrounded by tall pine trees and the only interruption is the chirping sounds of birds. The location of Sillery Gaon is unique and from here anyone can see almost 180 degree view of the Himalayas – as Nepal on the west, Sikkim on the north and east and Bengal on its south.
⇒ Places to Visit in Sillery Gaon / Activities in Sillery Gaon / Sightseeing in Sillery Gaon
Ramitey View Point :
Ramitey View Point is just 3 km away from Sillery Gaon and can be accessed either by vehicle or trekking. Ramitey View Point offers the breathtaking view of Mt. Khanchendzonga and its neighbouring snow clad peaks along with the longest view point of river Teesta...
For more about Ramitey View Point....Click here
Tinchuley View Point / Tichuley Top :
A stiff uphill 30 mts trek is enough to reach Tinchuley View Point or Tinchuley Top offers a magnificent 360 degree view of the Himalayan ranges along with the guardian of all hills – Mt. Kanchenjunga. On a clear day Nathula Pass and Jelep la are visible from here.
Damsang Fort :
An one hour trek from Sillery Gaon covering around 4 km leads the road to the nearly ruined Damsang fort. This fort which had been built in 1690 by Lepcha Kingdom was the nerve centre of ethnic violence between Lepchas and Bhutias...
For more about Damsang Fort...Click here
Silent Valley :
Silent Valley is another interesting place to visit in Sillery Gaon. A vast tract of green pasture is surrounded by tall pine trees and only sound is chirping of birds resembles Switzerland
For more about Silent Valley....Click here
Cross Hill :
Cross hill is located at a vantage point, where in the view of the mountain is simply glorious. On any clear day Tibet is clearly visible from here and it's a perfect sunset point.
For more about Cross Hill....Click here
► Rishikhola :
Rishikhola or Reshikhola – is a very small settlement , located at the border of West Bengal and Sikkim states along the banks of river Rishi in the Kalimpong district. Rishikhola is just 2000 ft above the sea-level and is one of the perfect places for Nature-lovers, Leisure - tourists and Adventure - seekers. As Rishikhola comes on the famous Old-Silk-Route, people visiting the Old-Silk-Route often stay a night before moving towards high altitude places.
► Aritar :
Aritar - a small village isolated from the rest of the state is located in the East Sikkim, under Rongli Sub-Division is famous for its lush green forests, mountains and beautiful natural landscape.
A newly built lake called Aritar Lake or Lampokhri is a popular tourist destination with boating facility – which has been introduced for the first time in Sikkim. For entertainment of the tourists some viewpoints, cafeterias are there.
Apart from Aritar Lake there are some other attractions like exploring the way of living of village people, Aritar Gumpa, Mankhim View Point, Nirmal Dham etc. To visit the old British Bungalow which was built in 1895, which is located half kilometer below the Aritar Lake is an enthralling experience. An adventure trek can be made to Rache – La, which is 6 hours journey through Neora Valley National Park.
► Zuluk
Zuluk is an abode of peace. Situated at an altitude of around 10,000 ft above the sea level and perched on the rugged terrain of the lower Himalayas in East Sikkim, Zuluk is a hamlet close to Indo-China border. Zuluk is located on the famous Old-Silk-Route. Zuluk is a relatively new offbeat destination of Sikkim and has a primitive charm.
Zuluk was commonly used by traders travelling to Tibet through Jelep-la as an overnight base. Zuluk is the name of the valley with a small hilly village and famous for the zig-zag roads which is a definitely an eye catching landscape. Zuluk offers excellent view of sunrise on Himalayas.
⇒ Places to Visit During Old Silk Route Tour / Zuluk Tour
► Thambi View Point :
Thambi View Point locate a few km north of Zuluk. Journey to Thambi View Point through the three level winding road on the adjoining hills with unique geometrical curves make thrilling experiences for visitors. Thambi View Point situated at an altitude of 11,600 ft. above sea level offers an excellent sunrise view. The entire Eastern Himalaya are clearly visible from this top. Thambi View Point also offers an undeterred view of the zig-zag road which visitor crossed on the way to reach here from Zuluk
► Lungthang :
Locate at an altitude of around 12,400 ft. above the sea level, Lungthung offers an exiting view of the Eastern Himalayas. The complete area of Lungthung is controlled and patrolled by Indian Army. The wild forest of Lungthung is abode of different types of birds and animals. There is also a nice Ice Hockey field in Lungthung.
► Kalipokhri Lake :
On the way to Adi Baba Mandir or Old Baba Mandir from Lungthung, Kalipohri Lake is a nature's wonder and one of the attractions in the Old-Silk-Route. Various number of Wild ducks are seen swimming the transparent water in the lake. During winter water of the lake become frozen offering the mesmerizing view of endless snow.
► Old Baba Mandir :
Old Baba Mandir or Adi Baba Mandir is a must visit destination while touring in Old Silk Route. The mandir is dedicated to Baba Harbhajan Singh a Sepoy in the 23rd Regiment, who died near the Nathu La during Indo – China war in 1962. This temple was built and is maintained by Indian Army. It is reported that Indian soldiers have got favoures by Baba who also guards each one in the inhospitable terrain.
► Nathang Valley :
Gnathang Valley or Nathang Valley is popularly called the " Ladakh of the East India". Situated at the height of 13,500 ft. above the sea level Nathang Valley is one of the most beautiful places in Old-Silk-Route. Surrounded by snow capped hills and mountain landscape Gnathang Valley offers an astounding view of Mt. Khanchendzongha. Mt. Kanchenjunga seems to be a stone throwing distance from Nathang Valley. Viewing majestic beauty of Eastern Himalaya during sunrise from Gnathang Valley is a life-long memorable experience. Chinese Watch Towers are clearly visible from Nathang valley in naked eyes.
► Tukla Valley :
Tukla Valley is another well known place to visit during touring in Old-Silk-Route. Tukla Valley located at an elevation of 12500 ft. It is also another heavy snow falling zone during winter. Tukla valley contains the famous war memorial, which was constructed to commemorate the death of British soldiers who died in the Battle of Tukla.
► Hati Lake or Elephant Lake :
There is another beautiful lake called Hati Lake or Elephant Lake is near Kupup. It is called such as it's shape like Elephant or Hati.
► Menmecho Lake :
Menmecho Lake located in between Tukla Valley and Kupup. Menmecho Lake is the source of river Rongpo Chu ( in local language chu meaning river), one of the tributaries of river Teesta. It is a stunningly beautiful lake with snow cover from early winter to late spring. It is surrounded by a rich, varied forest and some rather interesting rock formations. Going near to Menmecho Lake is prohibited for tourists. It can be viewd from above and on the motorable road. Menmecho Lake is famous for trout.

Other Information for Sillery Gaon - Zuluk Tour
⇒ Statutory Information for Zuluk Tour / Old Silk Route Tour Package
*

*** Zuluk is situated at an altitude of around 9400 ft above the sea level. And during Old Silk Route Tour visitors have to negotiate
13,500 ft, which is Nathang Valley's height. So, if any one has any kind of breathing problems, then he/she better have a Physician's
view before venture out for Silk Route Tour
**** It is advisable to carry a portable Oxygen Cylinder ( If possible). Because sometimes physically fit person also need some help
**** It is advisable not to take child below 5 Years to the Silk Route Tour.
**** Zuluk locates at the extended Tibet Valley and weather is sometimes very harsh. So, it is advisable to carry enough warm
clothing during the time of Zuluk visit. And specially for winter. During Winter maximum time Sub-Zero temperature prevails in
**** Zuluk is remotely located and no medical facility is available here. So, visitors must carry their regular medicines along with some
basic medicines , i.e. altitude sickness, headache, dysentery, fever etc.
**** Visitors should carry Torch Light, Candle, Match Box/Lighter, Power Bank, Charger etc. As remotely located, Zuluk very often faces
**** Please do not expect any luxury while travelling in Silk Route. Accommodations are basic and Food is very normal
**** Mobile connectivity is very much poor.
**** It is better to carry some dry fruits and biscuits and chocolates during travelling in Silk Route

**** Accommodation at Home Stay / Lodge ( Deluxe or Standard Category as per Guests' Choice)
**** Meals - Breakfast, Lunch & Dinner
**** Transportation - As Per Itinerary ( Upto 03 Persons - Small Vehicle i.e Wagon R / Santro / Swift / Dzire
& Upto 08 Persons - Sumo / Maxx / Bolero ) - Innova / Xylo / Scorpio can be provided as per demand with Extra Cost)
**** All Permit / Toll / Driver's Allowance / Night Stay / Fuel etc for the Vehicle

**** Damsang Fort in Sillery Gaon requires Guide to reach there and it's aroung 2 hrs One Way
Journey
. Tour guide charge to
be paid as extra directly to Guide.
**** Ramitey View point is just 1.5 kms away from Sillery Gaon and Ichchey Gaon is also near by and
both
can be reach
in leisure walk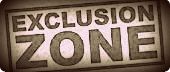 **** Airfare, Train Fare, Bus Fare, Insurance Premium etc
**** Entry Fee to any Monument, Park, Museum, Monastery or any other visiting place
**** Any extra food except the mentioned Meals
**** Payment for service provided for personal basis
**** Expenses incurred due to mishap, landslide, strikes, political unrest or road diversion due to unavoidable Circumstances will be
charged on extra and as per actual
**** Cost for services which is not mentioned in the Service Provided section
**** Personal expenses on items such as Laundry, Soft & Hard Drinks, Bottle Water, Incidentals, Porterage and Bell-Boy charges, Tips

TOUR PACKAGE BOOKING PROCEDURE / TERMS & CONDITION / CANCELLATION POLICIES
---