Places To Visit In Zuluk Links
Lungthang :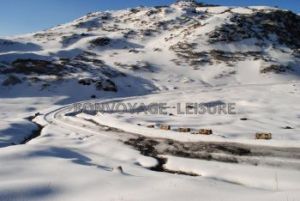 Locate at an altitude of around 12,400 ft. above the sea level, Lungthung offers an exiting view of the Eastern Himalayas. The complete area of Lungthung is controlled and patrolled by Indian Army. The wild forest of Lungthung is abode of different types of birds and animals. There is also a nice Ice Hockey field in Lungthung.
Tourists can also explore the famous Luxmi Chawk, which lies in proximity of Lungthung. It is a dense forest that houses mosses, lichens, rhododendrons and ferns.
---