Hills Of Darjeeling Links
Kurseong Tour
Halfway to Darjeeling from Siliguri, the place of peace, serenity and the healthy climate – Kurseong is situated at an height of 4864 ft. above the sea level. It has a pleasant weather throughout the year and the winter is not severe as Darjeeling. The city is an ideal place for its secluded charm and Eagle's Craig, which offers a commanding view of the plains below.
In local Lepcha language "Kurseong" is called "Kharsang", meaning "Land of the White Orchids". The ownership of Kurseong was handed over to the British Government in 1835 by the then Chogyal ( Monarch) of Sikkim and later in 1880 it became a favourite tourist destination for the colonial rulers of India. Due to its favourable weather condition Kurseong gradually built the reputation of an ideal place for "Sanatoriums" and the Kurseong T.B. Sanatorium was built.
The rich flora of Kurseong town and surroundings are fascinating and it has been described as a "Botanists Paradise".
Kurseong receives the highest rainfall after " Cherrapunjee " of Meghalaya – which experiences the highest rainfall in the world. Due to its abandunt rainfall it is an ideal place for growing "White Orchids" in plenty which adorn the hill slopes. Some famous tea gardens like Castleton, Makaibari, Ambotia and Gomtee are in Kurseong, which not only produce the best qualities of tea in the world but also beautify the Kurseong hills.
The natural beauty and charm of serenity attracted number of renowned personalities like Rabindranath Tagore, Atul Prasad Sen, Netaji Subhas Chandra Bose, Sister Nivedita etc. Even Sister Nivedita had a home here. It is also said to be that Mark Twain visited this place in 1885 and spent some time here. Kursoeng boasts to be home of some renowned boarding schools.
There are number of places in Kurseong which are worth visiting…. Eagles's Craig ( This popular land of Kurseong town located just one km above of the railway station. It is a view point with a cafeteria, a watch tower and flower garden with a water reservoir which provides the drinking water entire Kurseong town. Eagle's Craig offers superb views of entire valley, gree carpeted tea gardens, plains of North Bengal and glimpses of Mt. Kanchenjunga, Jaun and Kabru.), Kettle Valley Picnic Spot, Dow Hill, Ambotia Shiva Mandir, St. Mary's Hill, Bagora (Bagora is also called zero point because it is the place with the highest elevation in Kurseong. It has also has a base camp of the Indian Air Force with a helipad).
For Kurseong Tour Package Booking, Kurseong Tour, Hotel Booking in Kurseong
►

Call Us : +91 9733047323 ( Gautam) / 9733007085 ( Soumitra)
Or ►

Mail Us : bvlquery@gmail.com
Or ►

Fill Up the Below BOOK NOW FORM and send your query to us

Other Information for Kurseong Tour

**** Accommodation Standard can be selected from given hotel Categories
**** Accommodation Categories have been selected by Hotel's Standard, Facilities, Rates and other Criteria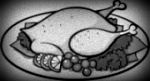 **** Hotels Offer different Meal Plan. Guests can choose any of the following Categories
CP :
Accommodation with Breakfast
MAP : Accommodation with Breakfast and Lunch or Dinner
AP : Accommodation with Breakfast, Lunch or Dinner

**** All Transportation will be provided as per Itinerary Only
**** Premium Segment Vehicles are Innova / Xylo / Scorpio
**** Regular or Normal Segment of Vehicles ( NON AC) Sumo / Maxx / Wagon R / Vista etc
**** Guests can choose Premium Segment Vehicle or Regular Segment Vehicles
**** Premium Segment Vehicle can carry maximum 06 Persons and Regular Segment Vehicle ie. Sumo / Maxx can carry maximum 08
Persons and smaller vehicles ie. Wagon R /
Santro / Vista can carry maximum 04 Persons
**** Vehicles rates are included All Parking, Toll Charges, Driver's Allowances and Night Charges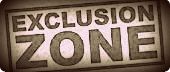 **** Airfare, Train Fare, Bus Fare, Insurance Premium etc
**** Entry Fee to any Monument, Park, Museum, Monastery or any other visiting place
**** Any extra food except the mentioned Meals
**** Payment for service provided for personal basis
**** Expenses incurred due to mishap, landslide, strikes, political unrest or road diversion due to unavoidable Circumstances will be
charged on extra and as per actual
**** Cost for services which is not mentioned in the Service Provided section
**** Personal expenses on items such as Laundry, Soft & Hard Drinks, Bottle Water, Incidentals, Porterage and Bell-Boy charges, Tips
---