Dooars Links
Buxa Fort - Dooars :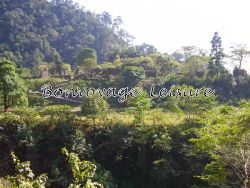 Buxa Fort is just 5 km away from Santarabari and can be reached by a simple one and half hour simple trekking. Buxa Fort is one of the most popular tourist destinations for the visitors in Buxa Tiger Reserve in Dooars. . Buxa Fort located at the height of 2844 ft above the sea level offers the thrill and experience for the novice trekkers. The Fort is located 30 km from Alipurduar.
Buxa Fort in Dooars is one of the earliest forts in Eastern India. It is said that the Tibetan Emperor Tsong-Sin-Gyampo built Buxa Fort during the Tibetan invasion in North East India during the second half of 7th century. But there is also another theory for the origination of Buxa Fort. The first ruler of Kamtapur dynasty King Sangkalp might built the fort to stop the invasion of Tibetan army. It has been long under the possession of Koch Kingdom until the Bhutanese occupied it and used Buxa Fort as a garrison to protect the portion of the famous Silk-route connecting Indian with Tibet. At the end of 18th century British army invaded the Buxa Fort on request of Koch King and took away from the Bhutanese in the second Dooars war. The British reconstructed the fort after occupying it.
Buxa Fort used as a detention camp by the British ruler during the time of Indian freedom movement. The Fort was the most notorious and unreachable prison in Indian after the famous Cellular jail in Andaman. Netaji Subhas Chandra Bose was said to have been imprisoned here for the time being. After independence the Buxa Fort was used as a refugee camp for Tibetans and Bangladeshis.
There are number of beautiful trekking routes start from Buxa Fort
. Rover's point
is the heaven for bird watchers which is 3km ahead of Buxa fort. Hard trekkers can go ahead another 6 km to reach
Roopam valley
or Rupang valley bordering Bhutan. Another small but beautiful valley called
Lepchakha
can be reached from Buxa fort by 5 km trekking. Lepchakhawa offers a splendid view of entire Buxa Tiger Reserve, plains of North Bengal and adjoining
Bhutan
. Adventure loving trekkers can take a route which starts from Buxa fort covers 13 km distance through dense forest and reach Jayanti village in Buxa Tiger Reserve forest. But for enjoying the route a prior written permission is required from forest department and a company of an expert guide.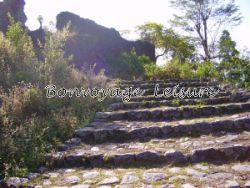 Visitors wishing to visit Buxa Fort can make base in Santarabari, Jayanti, Rajabhatkhawa or Chilapata.
Booking / Enquiry for Buxa Fort tour, please fill up the below form :
---