Lava Loleygaon Rishop Kolakham Tour Package Links
Kalimpong - Lava - Loleygaon - Rishop Tour : 04 Nights - 05 Days
Loleygaon : 01 Night - Rishop : 01 Night - Lava / Kolakham : 01 Night - Kalimpong / Chibbo : 01 Night
TOUR CODE : BVLP/LLR/T4

Booking Information for Kalimpong - Lava - Loleygaon - Rishop Tour Package
► Call Us : + 91 9733047323 ( Gautam) / 9733007085 ( Soumitra)
► Mail Us : bvlquery@gmail.com
► OR FILL UP THE BELOW BOOK NOW FORM AND SEND YOUR QUERY TO US

Places to Visit in Kalimpong -Lava - Loleygaon - Rishop Tour
► Kalimpong
Placed at the height of 4,100 ft of the Himalayas, with its friendly weather Kalimpong can be visited anytime during the year. This peaceful city of flower once overshadowed by Darjeeling is now one of the most desired destinations in Eastern Himalayas for nature lovers, holiday tourists or the people who want to enjoy a peaceful holiday.
• Places to visit in Kalimpong / Kalimpong Local sightseeing
► Deolo Hill or Delo :
Deolo Hill is the highest point of Kalimpong and it located at the North East of the town. The Deolo hill top is beautifull decorated with a men made park built for the purpose of recreation for the visitors which features exotic flowers.
On a clear day visitors may spellbou nd by watching the beauty of snow capped peaks of Himalayas which rule the entire north. View of Kalimpong town, the surrounding vallies, Teesta river dominate the beauty.
►Durpin Dara
Durpin Dara is a observatory point and one of the two hills ( another one is Deolo Hill) connected by a ridge on which Kalimpong town is situated. Durpin Dara is about 3 kms away and located south-east of the town commands an awe – inspiring view of Mt. Kanchenjunga and other snow capped Himalayan peaks. Panoramic view of Kalimpong town with Darjeeling and Sikkim hills, lush green vallies, icy rivers such as Teesta, Riang and Relli, distance view of Jelep-La offer a breath taking experience.
► Golf Course :
Kalimpong Golf Course is located on the way to Durpin Dara , is just below off the summit. It's a beautiful 9 hole Golf Course and worth visiting.
► Kalimpong Monastery :
Zong Dog Palri Fo-Brang Monastery or Kalimpong Monastery is located on the top of Durpin Dara was built in the mid seventies and consecrated by the Dalai Lama belongs to the yellow hut sect of Lamas. This Gompa is finely decorated by impressive wall paintings with a rare three dimensional Mandala upstairs.
► Dr. Graham's Home :
Lower part of the Deolo Hill boasts with an unique creation – Dr. Graham's Home, a famous school. This school was established by a Scottish Missionary – Rev. Dr. John Anderson Graham in 1900 with a mere six orphans. Dr. Graham came to Kalimpong during the last decade of Nineteen Century and began focusing his attention on teaching the under privilege children. He set up an orphanage cum school for destitute Anglo Indian children.
Spending sometime in a day to visit the School Campus, The Chapel or spending the time with School Children is really enthralling.
► Mangal Dham
Mangal Dham was constructed in 1996 in memory of late Guru Shree Mangal Dasji and is devoted to Lord Krishna. Mangal Dham is a splendid work of architecture and is considered one of the most beautiful temples in India.
► Flower Nursery :
Kalimpong is called the "City of Flower" as the climate of this city is ideal for the cultivation for flower and plants. Kalimpong is produced 80% of India's Gladioli and having numerous nurseries which produce and export exotic flowers like Roses, Gerberas, Dahlias, Amaryllis Lillies etc. Kalimpong is also produced some beautiful varieties of Orchids and Cacti. During the season entire hills are on fire with a riot of colours. There are some famous flower nurseries here in Kalimpong which are worth visiting with a very nominal price.
► Loleygaon :
Loleygaon an unique hamlet located at an altitude of 5500 ft, is basically a Lepcha village always attract people for its superb natural beauty, wide view of Himalayas, deep forest and watching one of the most beautiful Sunrises on Kanchenjunga.
• Places to Visit in Loleygaon :
► Jhandi Dara Sunrise Point :
Jhantidhara Sunrise Point is just 4 kms away from Loleygaon offers the spectacular view of Sunrise on Mt. Kanchenjunga and its adjoining peaks. Apart from spellbound experience of Sunrise, Jhandi Dara's unique location also provides the glimpses of single-point view of Nathula, Kalimpong, Darjeeling and plains of Dooars.
► Heritage Forest & Canopy Walk :
Heritage Forest - just 10 minutes walking from the heart of Loleygaon is enriched by Oak, Pine & numerous named & unnamed trees is a protected forest also place for some beautiful species of birds & wild animals as well as exotic Orchids.
Visitors can enjoy a thrilling experience of CANOPY WALK - A wooden hanging bridge over the Canopy of huge trees.
► Lava :
Lava is a small place of hills & jungles. Located at the height of 7,200 ft. it is always cool & calm. Walking leisurely on your own to visit Lava Monastery, Forest Nursery, Nature Interpretation Centre or to go to the view point, which is 3 kms away to watch Kanchenjunga.
• Places to Visit in Lava :
► Lava Monastery :
Kagyu Thekchen Ling Monastery or popularly known as Lava Monastery located just stone throwing distance from Lava Bazar. Lava Monastery was built in 1987 in the Tibetan Style of architecture by Karma Lodro Chokyi Senge – the third Kongtrul Rimpoche.
► Nature Interpretation Centre :
Nature Interpretation Centre, Lava is a very popular destination for Nature as well as Wildlife Lovers visiting Neora Valley region. This museum provides comprehensive information about the Wildlife and Orchids and other Flowers of Lava & Neora Valley Region.
► Kolakham :
Kolakham, a small picturesque village Kolakham offers a majestic view of mighty Kanchenjunga, the world third highest peak along with its adjoining peaks, ie. Kabru, Kabru Dome, Pandim, Siniolchu etc. stand high on the north western sky. Lava with its monastery along with Rishyap are distinctly visible and Nathula is a distant view from the village. Number of mountain ranges creates numerous valleys which are mesmerizing. And never ending lush green of Neora Valley forest makes Kolakham is one of the most coveted places to visit in Darjeeling district.
• Places to visit in Kolakham :
► Changey Water Falls :
Another major attraction of Kolakaham is Changey water falls, which is 6 kms away from the village. Journey through the virgin forest along with the magnificent view of mighty Kanchenjunga is really exiting. For enjoying the beauty of Changey water falls, a 900 ft walking trail to be managed from the last motorable point. Waterfall driving down around 400 ft to reach its end point to make itself one of the most beautiful waterfalls in Darjeeling hills.
► Neora Valley National Park :
Neora Valley National Park is enriched by its amazing bi-diversity of endangered species of plants, animals and birds.Neora Valley forest is a home of the Red Panda, the Musk Deer and the Clouded Leopard apart from Leopard, Bison etc. which are regularly seen wild lives.
Adventurous enthusiastic can go for hiking in the forest of course with all cautions as the chances of meeting wild animals are very high. For following more adventurous trails, it is always advisable to go along with a experienced guide.
► Rishyap or Rishop :
Rishyap or occasionally pronounced Rishop is a small Lepcha hamlet situated at an altitude of 8100 ft above the sea level in Kalimpong Hill. Rishop is a nature's paradise. The unspoiled village is surrounded by forests of Pine, Birch, Fir and Orchids. The reasons for Rishyap's attraction are the abundant nature, chirping of numerous known and unknown birds and the majestic view of Mt. Kanchenjunga.
• Places to visit in Rishop
► Sunrise Point or Tiffin Dara :
Sunrise Point or popularly known as Tiffin Dara is just 3 kms from Rishop. It can be reached by a fascinating uphill trek through dense forest negotiating bushes and boulders. But it's worth visiting. This is the best point of the region to see the Majestic Himalaya. Apart from magnificent view of sunrise on Mt. Kanchenjuga and its neighbouring peaks Tiffin Dara offers the overwhelming 300 degrees view of snowcapped Himalayas .

Other Information for Kalimpong - Lava - Loleygaon - Rishop Tour

**** Accommodation
**** All Transfers & Sightseeing as per itinerary
**** Changey Water Falls in Kolakham
**** Sunrise Point ( Jhandi Dara) in Loleygaon
**** Heritage Forest and Canopy Walk in Lolegaon
**** Lava Monastery
**** Neora Valley Forest entry Fee
**** Kalimpong Local sightseeing

****
Lodge / Resort / Hotel can be chosen from Standard / Deluxe Categories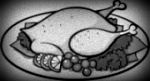 **** Breakfast – Lunch & Dinner

****
All Transportation will be provided as per Itinerary only
**** Sumo / Maxx / Bolero
**** Vehicle can carry maximum 08 persons
**** All Permit, Parking, Toll and Night Charges for the vehicle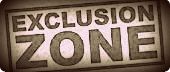 **** Airfare, Train Fare, Bus Fare, Insurance Premium etc
**** Entry Fee to any Monument, Park, Museum, Monastery or any other visiting place
**** Any extra food except the mentioned Meals
**** Payment for service provided for personal basis
**** Expenses incurred due to mishap, landslide, strikes, political unrest or road diversion due to unavoidable
Circumstances will be charged on extra and as per actual
**** Cost for services which is not mentioned in the Service Provided section
**** Personal expenses on items such as Laundry, Soft & Hard Drinks, Bottle Water, Incidentals, Porterage and
Bell-Boy charges, Tips etc

TOUR PACKAGE / BOOKING PROCEDURE / CANCELLATION POLICIES
---