Hills Of Darjeeling Links
Lava – Loleygaon – Rishyap / Rishop Tour
For Other Lava - Loleygaon - Rishyap / Rishop - Kolakham Tour Package Booking : Please Click the Tour Package Link in the BOX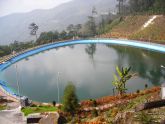 Lava
Lava is a small place of hills & jungles. Located at the height of 7,200 ft. it is always cool & calm. Walking leisurely on your own to visit Lava Monastery, Forest Nursery, Nature Interpretation Centre or to go to the view point, which is 3 kms away to watch Kanchenjunga. Take a Jeep ride to Neora Valley National Park ( 10 kms). Walk a little inside of the forest to enjoy the beauty of Akar Tsange Water Falls. Neora Valley National Park is a place for number of wild animals.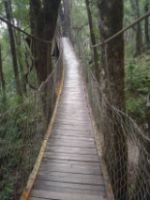 Loleygaon
Loleygaon is 20 kms from Lava, is basically a Lepcha village always attract people for its superb natural beauty, wide view of Himalayas, deep forest and watching one of the most beautiful Sunrise on Kanchenjunga, which can be enjoyed from Jhantidhara Sunrise Point, 4 kms from Loleygaon. Heritage forest which is enriched by Oak, Pine & numerous named & unnamed trees is a protected forest also place for some beautiful species of birds & wild animals. Newly built wooden hanging foot bridge over canopy of huge trees is major attraction and walking on the bridge is an unforgettable experience for the life.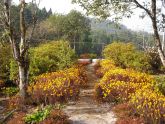 Rishyap / Rishop
Rishyap a small village on the hill top can be reached from Lava on trekking ( only 4 kms) or Four Wheels ( 12 kms). But the bumpy road can make uncomfortable. It's main attraction is overwhelming 300 degrees view of snowcapped Himalayas including Kanchenjunga. Rishap is enriched with variety of birds.
Our Kalimpong Lava Loleygaon Kolakham Charkhole Rishop Tour Packages : Please Click the Package Link of Your Choice
---