Assam Links
Assam

- The land of mighty Brahmaputra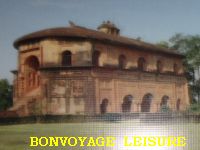 Assam, also Known as " Kamarupa" or " Pragjyotish", surrounded by six of the seven Sister States, West Bengal & Bhutan located South of the Eastern Himalayas is the eastern most state of the Indian Sub Continent. The state enriched by green land of rolling plains, dense forest with blue hills and beautiful rivers, comprises the mighty Brahmaputra and Barac river valleys and the North Kachar Hills and Karbi Anglong, covering 48,456 Sq. Kms.
Assam is connected to the rest of Indian territory via a narrow strip in West Bengal, called the Siliguri Corridor or " Chicken's Neck". The mighty river Brahmaputra which originates from Tibet, charts its majestic courses through Assam. One of the ancient states in India, Assam is also renowned for its Tea, rich Flora & Fauna with world famous One Horned Rhinoceros and other rare species of wildlife. Assam is the largest producer of Timber and Tea in the country and has the oldest Oil Refinery in India. Other than Timber and Tea, Assam is also endowed with Perolium, Natural Gas, Coal, Lime Stone etc. With the " Tropical Monsoon Rainforest Climate", Assam is temperate and experience heavy rainfall and high humidity. The state is one of the richest Bio Diversity Zones in the world and consists of Tropical Rainforests, Deciduos Forests, Riverine Grasslands, Bamboo Orchards and numerous Westland Ecosystems.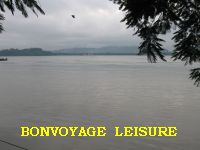 There are number of National Parks and Reserved Forests. Among them Kaziranga, the home of the rare One Horne Rhinoceros and Manas are the two UNESCO world heritage sites in Assam. There are number of species with significant population like Tiger, Elephant, Hoolock Gibbon, Jerdon's Babbler etc.
The history of Assam dates back to the ancient time and the first reference found about Assam in the epic and religious legends. During the period of epic, it was known as " Kamarupa" or " Pragjyotishpura" and its human inhabitation found since about 2000 BC. The people of Assam consists of the migrants from Burma and China. By 15th Century the kingdoms of Ahom and Koch were established. The period witnessed a change in all the sections of life in Assam. After independence of India, Assam witnessed several separation of territories.
The primary festival of the Assamese are three Bihus. Intricately connected to Agriculture, the celebrations are secular. The first of the three Bihus is Bohag or Rongali Bihu, which marks the advent of spring and the Assamese New Year and celebrated in mid April. The second Bihu is Magh or Bhogali Bihu, which is celebrated in mid January, during which the harvest is gathered. The third one is Kati or Kangali Bihu, which is known as "poor" Bihu and held in the month of October – November coinciding with the autumnal equinox.
---