Arunchal Pradesh Links
Arunachal Pradesh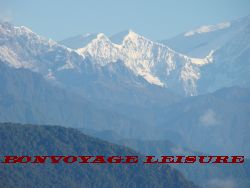 The "Land of the rising Sun" or "Land of the Dawn Lit Mountains" is tucked away in the extreme North East and comprises roughly 83,573 Sq Km, makes tourists spellbound with its majestic beauty spread lavishly on the green hills. Shared its border with Bhutan, Myanmar and Tibet in the Northern boundary and Assam and Nagaland in the South, Arunachal Pradesh is the India's newest and least known state attained the statehood on the 20th February, 1987. Before being declared as an independent state it was called North East Frontier Agency or NEFA.
Arunachal Pradesh was isolated and safeguarded by Indian Government. In 1995 limited tourism was passed and still now even Indian citizen requires an Inner Line Permit to visit Arunachal Pradesh. A haven to impenetrable forests,
snow-capped lofty mountains,
deep gorges,
free flowing rhythmic streams and
wide rivers,
rich and varied flora
and
fauna,
and
pastoral traditional villages
with
tribal people,
Arunachal is the largest state in North Eastern India.
Arunachal finds mention in the literature of Kalika Purana and Mahabharata. This place is supposed to be the Prabhu Mountains of the Puranas. It was here that sage Parashuram washed away his sin, sage Vyasa meditated, King Bhishmaka founded his kingdom and Lord Krishna married his consort Rukmini.
The widely scattered archeological remains at different places in Arunachal bear testimony to its rich cultural heritage. Recorded history can be traced only when the Ahom kings of Assam began to rule in the 16 century they took possession of Assam in 1838. The British Christened originally known as northeast Frontiers Agency (NEFA) took administrative control of Arunachal Pradesh and it remained under this rule till 1948.
Arunachal Pradesh is home to a very rich mammalian wildlife population as the wide variety of altitudinal and climatic conditions have given rise to different forest types which create corresponding natural shelter , food etc. to varieties of wildlife. It has two National Parks and four Wildlife Sanctuaries. It is home to many rare and highly endangered species of Wild life like Mishmi, Takin, Hoolock Gibbon, Musk Deer, Bharal, Hisbid Hare, Flying Squirrel and more than 500 species of birds.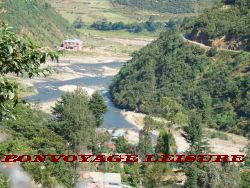 Namdapha National Park amongst them has perhaps the widest diversity of habitat of any of South Asia's protected areas. It is unique, with its elevation varying between 200 to 4500 mts. and has all four large cats, the tiger, leopard, clouded leopard and snow leopard in addition to lesser feline species like the Golden cat and marbled cat
More than five hundred bird species have been recorded in Arunachal Pradesh, many of which are highly endangered and restricted to this state , e.g. White winged wood duck, sclater monal, temminck's tragopan, Bangal florican etc.
A striking feature of the topography includes wide ranging snow clad mountain peaks and has five major rivers gushing down along with a number of tributaries. These in fact are the main draining source for the entire state. There are five major rivers - Kameng, Subansiri, Siang, Lohit and Tirap, which go on to form one of the biggest river systems in the world, the mighty Brahmaputra. Brahmaputra referred to as "Siang" in Arunachal Pradesh, which has its origin in China. The snow peaked mountain ranges of Arunachal is home to some of the tallest peaks of the world. The most famous being Gorichen, Kangto and Takpa Shri.
The weather and the climate of Arunachal Pradesh are quite distinct from the rest of the country. Arunachal Pradesh experiences extremely hot and humid weather varying from tropical, to temperate and alpine and are covered by swampy and dense forests. However, at the higher altitude it is very cold and as far as rainfall is concerned, it is heaviest in the country.
More than 60 percent of Arunachal Pradesh is covered with evergreen forests with numerous turbulent streams, roaring rivers, deep gorges, lofty mountains, snow-clad shining peaks and thousands of species of flora and fauna.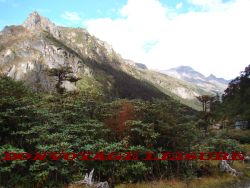 Broadly, the entire population may be divided into three cultural groups based on their socio-politico-religious affinities. The Monpas and Sherdak Pens of Tawang and West Kameng districts follow the lamaistic tradition of Mahayana Buddhism. The second group of people of Adis, Akas, Apatanis, Bungnis, Nishis, Mishmis, Mijis, Thangsos etc. who worship the Sun and the Moon God, namely, Donyi-Polo and Abo-Tani, the original ancestor for most of these tribes. The third group comprises Noctes and Wanchos in the Tirap district. These are hardy people known for their structured village society in which the hereditary village chief still plays a vital role. The Noctes also practise elementary form of Vaishnavism.
---